100 Heroes: Federico García Lorca
The gay man who embodied the poetry of rebellion.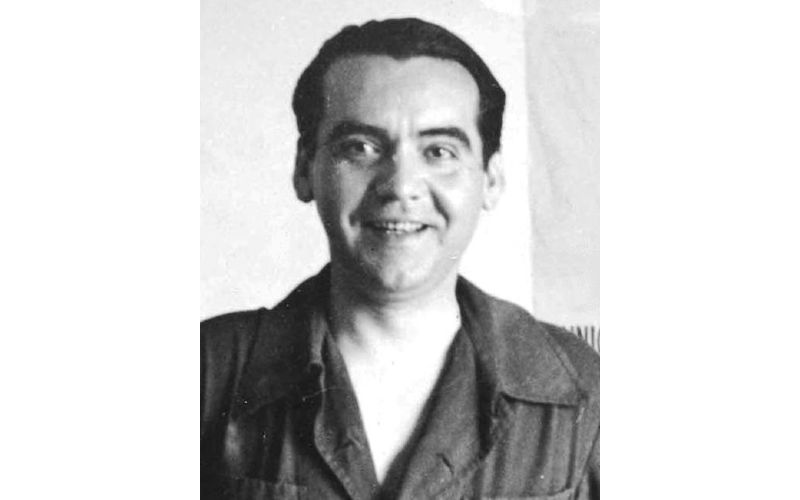 Federico García Lorca was a Spanish poet, playwright, and theatre director.
García Lorca achieved international recognition as a key member of the Generation of '27 - a group consisting mostly of poets who challenged the status quo in Spain by embracing movements such as symbolism, futurism, and surrealism.
García Lorca was executed by militia forces at the beginning of the Spanish Civil War. The remains of his body have never been recovered.
Early life
García Lorca was born in 1898, in Fuente Vaqueros - a small town near Granada, in southern Spain. His family were landowners, and were relatively prosperous.
García Lorca attended the University of Granada, where he studied law, literature and composition. Music was also one of his passions. Around this time, he began writing.
In 1919, García Lorca moved to Madrid to continue his studies but also to pursue his writing.
Career
In Madrid, García Lorca became friends with Luis Buñuel, Salvador Dalí, and a circle of creative artists.
His first play was written and staged in Madrid in 1919. He published his first book of poems in 1921.
García Lorca became increasingly involved in Spain's avant-garde.
In 1928, he published Romancero Gitano - a book of poetry that brought him great renown as a writer.
In 1929, he travelled to New York and spent time there, returning to Spain in 1930 - coinciding with the fall of the dictatorship of Primo de Rivera and the establishment of the leftist Second Spanish Republic.
García Lorca was appointed as a theatre director, and immersed himself in taking theatre performances into rural areas of Spain.
Political and social tensions continued to intensify, and by the mid-30s it was clear that García Lorca's outspoken socialist views were at odds with the increasingly powerful right-wing forces.
Assassination
It's believed that García Lorca was shot and killed in 1936 by right-wing militia forces.
Censorship
Following his assassination, the authorities placed a general ban on García Lorca's work. This remained in place until 1953.
Personal life
García Lorca had significant relationships with Salvador Dalí, and also with the sculptor Emilio Aladrén Perojo.
García Lorca became increasingly depressed and isolated as his relationships ended and he struggled to reconcile his success as a writer with having to conceal his sexuality.