100 Heroes: Frank Prewett
The gay man who created his own identity and became a literary sensation.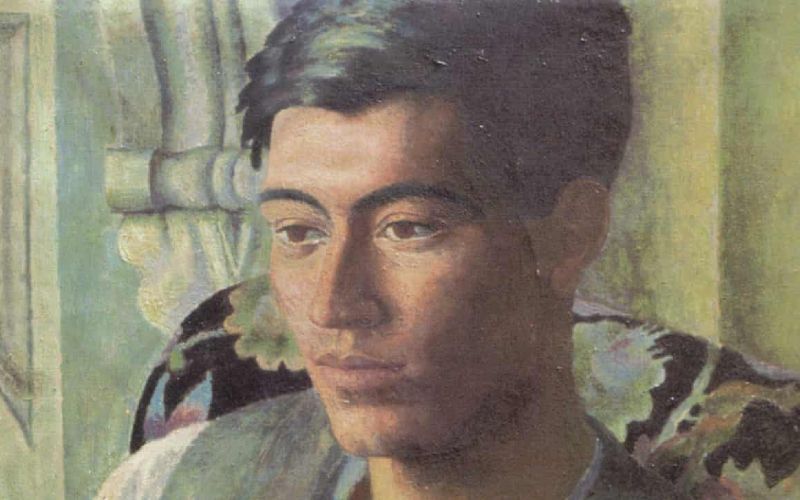 Frank Prewett was a poet.
Born in 1893 in Ontario in Canada, Prewett served in the First World War and then remained living in England.
War Service
In 1915, Prewett left the University of Toronto – where he was studying – to join the Canadian Army so that he could serve in the First World War.
He served in France until 1917, when he was injured.
PTSD and the creation of a new identity
Prewett was recovering from his war injuries in a psychiatric hospital.
As part of his recovery, he was encouraged to dress up and role-play different characters. He began pretending to be an Iroquois called Toronto.
Later DNA analysis confirmed that Prewett had no cultural connection to the Iroquois people.
Siegfried Sassoon
During his time in hospital, Prewett met the writer Siegfried Sassoon. They became lovers.
After leaving hospital, Sassoon introduced Prewett to his social circle – the Bloomsbury set.
Prewett increasingly embraces his adopted identity as an Iroquois. His dark features and handsome wildness added authenticity to his story. He was known for riding horses while not wearing a shirt – connecting to the celebration of primitivism that was popular at the time.
Sassoon and other wealthy benefactors paid for Prewett to study at Oxford, and supported his writing and poetry.
Ultimately, Prewett was psychologically damaged by the war and unable to sustain this new identity and new life that he was building for himself. He fell out with Sassoon and his wealthy benefactors lost interest in him.
Personal life
Prewett died in 1962.