100 Heroes: Freddie Mercury
The Queen frontman was a gay man who rocked the world and became a music icon.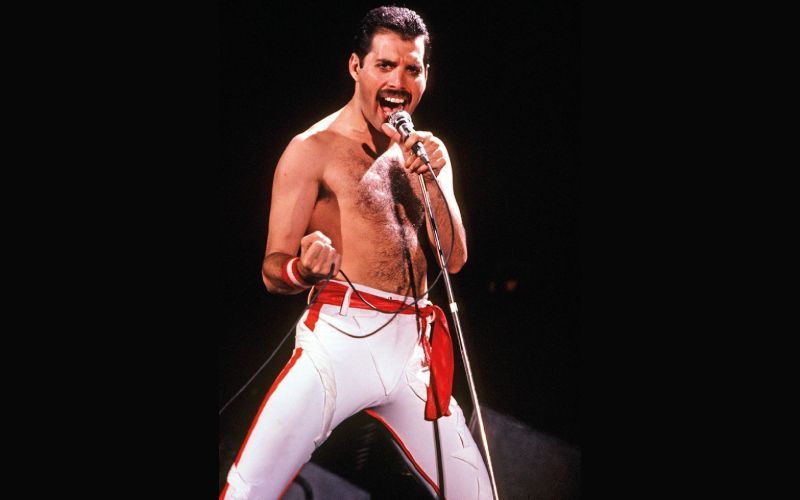 Flamboyant and outrageous, as the front-man of pop-sensations Queen, Freddie Mercury was a major music star.
He died on 24 November, 1991. He was only 45. He died because of HIV and the complications arising from AIDS.
Let's take a moment to celebrate his life and career.
Early Life
Born in 1946 as Farrokh Bulsara, the man that became Freddie Mercury was raised by his Parsi family in Zanzibar and sent to school in India.
In 1964, Mercury's family were forced to leave Zanzibar during the revolution at that time. They relocated to England where Mercury studied music.
Queen
In 1970, Mercury formed Queen with guitarist Brian May and drummer Roger Taylor.
A gifted singer, Mercury also excelled at songwriting. His stage presence and live performances demanded attention – he had everything required to fill stadiums around the world.
The music of Freddie Mercury and Queen has become the soundtrack of generations, defining British music for the world.
Mercury's performance at the Live Aid concert in 1985 is seen as one of the most iconic in music history.
Personal Life
Mercury avoided discussing his sexuality publicly, but his onstage persona embraced camp, and he was quite visible as a gay man in London's nightlife. Significant relationships included Winfried Kirchberger and Jim Hutton.
His death in 1991 was a milestone in the AIDS pandemic – Mercury was one of the first major entertainment stars to die of AIDS-related complications.