100 Heroes: Frederick the Great
The gay man who ruled Prussia.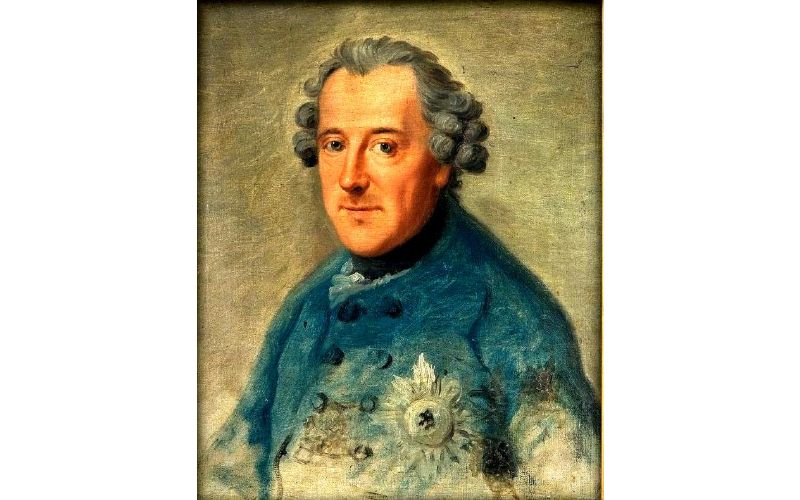 Born in 1712, Frederick II ruled the Kingdom of Prussia from 1740 until 1786 - a period of 46 years, the longest reign of any Hohenzollern king, at 46 years.
During his reign, Frederick's most significant accomplishments included his military victories, his reorganisation of Prussian armies, his patronage of the arts and the Enlightenment, and his final success against great odds in the Seven Years' War.
Frederick was the last Hohenzollern monarch titled King in Prussia and declared himself King of Prussia after achieving sovereignty over most historically Prussian lands in 1772.
Under his rule, Prussia had greatly increased its territories and became a leading military power in Europe. He became known as Frederick the Great.
The men
Biographers generally agree that Frederick was a gay man.
After a dispiriting defeat on the battlefield, Frederick wrote: "Fortune has it in for me; she is a woman, and I am not that way inclined."
Frederick's first documented relationship is from when he was 16 - he had an affair with Peter Karl Christoph von Keith, a 17-year-old page of his father. The intimacy between the two boys was noted by Frederick's family and the wider court. When the relationship came to the attention of Frederick's father, von Keith was sent away to the military.
Another significant relationship was with Hans Hermann von Katte. It's believed that von Katte was put to death by Frederick's father when the affair was discovered.
Michael Gabriel Fredersdorf - a valet of Frederick's - was also highly favoured.
In 1733, Frederick was forced to marry Elisabeth Christine of Brunswick-Bevern. The couple had no children. Upon the death of his father - seven years later - Frederick formally separated from Elisabeth and visited her only once a year on her birthday.
In 1739, Frederick met Francesco Algarotti - a philosopher from Venice. Frederick wrote erotic poems about Algarotti.
Frederick spent much of his time at Sanssouci, his favourite residence in Potsdam, in a circle that was exclusively male. The palace gardens include a Temple of Friendship which celebrate the homoerotic attachments of Greek Antiquity, and which is decorated with portraits of Orestes and Pylades. At Sanssouci, Frederick entertained his most privileged guests. Much of the detail of Frederick's private life at Sanssouci comes from Voltaire - who spent much time there as a guest. In his memoirs, Voltaire explicitly detailed Frederick's homosexuality and the circle surrounding him.
Frederick died in 1786.