Ginger Cake
A work in progress.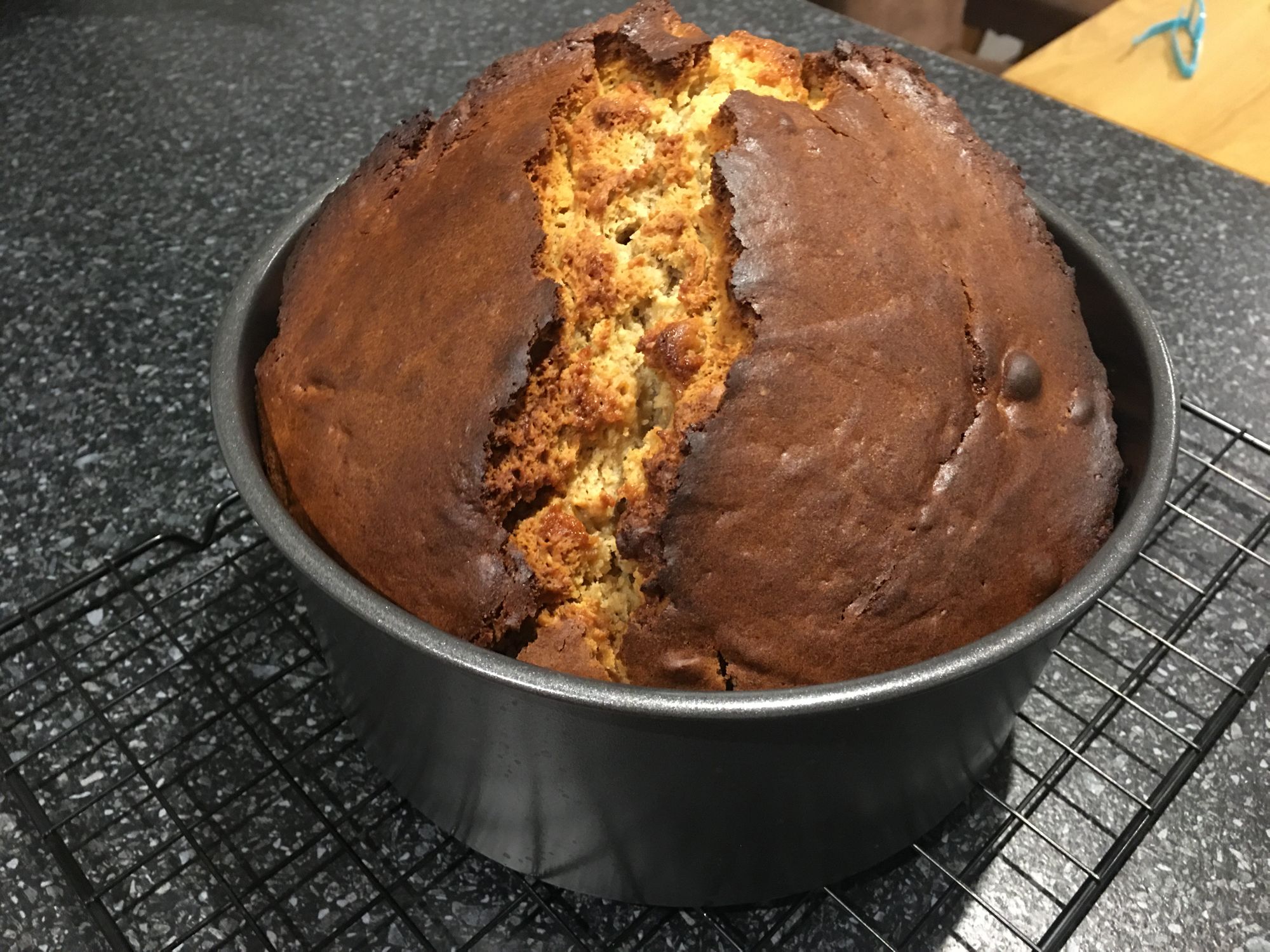 One of my favourite cakes that my Grandma Johnson used to make was a ginger cake.
Hers was rich and moist and dense.
I tried looking for a recipe that was similar, but couldn't find anything. Eventually, my Aunty Evelyn volunteered a recipe - she said it was her recipe that Grandma Johnson used to make.
Aunty Evelyn's Ginger Cake
Ingredients
180g butter
2 and a half cups of plain flour (300g)
1 cup of milk (240ml)
1 teasp of bicarbonate of soda
3 teasp powdered ginger
A pinch of salt
1 cup of sugar (200g)
1cup of golden syrup (250ml)
2 eggs
2 large teasp mixed spice
1 teasp nutmeg
Method
Beat butter and sugar: add eggs then syrup then flour with spices and lastly warm milk.
I use a 20cm round tin for this, although Grandma Johnson always used a square tin.
Bake in a moderate oven - around 160-180 degrees in a fan-forced oven. It should take around one hour to cook, possibly a bit longer. Don't have the oven too hot, or the top will burn.
This is a very thin mixture.
This is a terrible photo of my first attempt at the recipe, which went fairly wrong. I need to update this with a better photo.