100 Heroes: Giorgio Armani
The gay man who gave the world a sense of style.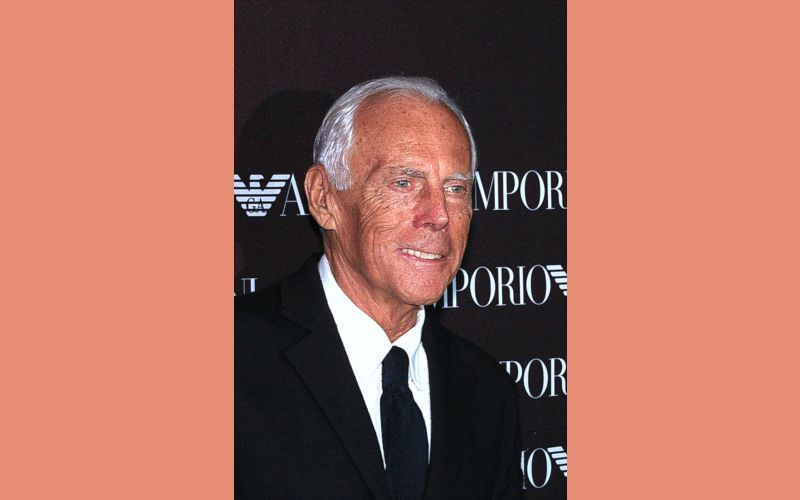 Giorgio Armani is an Italian fashion designer.
He first came to notice, working for Cerruti and then for many others, including Allegri, Bagutta and Hilton. He formed his company, Armani, in 1975, which eventually diversified into music, sport and luxury hotels.
He is credited with being one of the pioneers of red-carpet fashion.
Early years
Armani was born in 1934 in the northern Italian town of Piacenza.
Armani began to study medicine, but didn't complete the course and instead joined the army.
Design career
After his stint in the armed forces, Armani found a job as a window dresser at La Rinascente, a department store in Milan in 1957. He went on to become a seller for the menswear department, in which capacity he gained valuable experience in the marketing aspect of the fashion industry.
In the mid-1960s, Armani moved to the Nino Cerruti company, where he designed menswear.
His skills were in demand, and for the next decade, while continuing to work for Cerutti, Armani also freelanced, contributing designs to as many as ten manufacturers at a time.
In the late 1960s, Armani met Sergio Galeotti, an architectural draftsman, which marked the beginning of a personal and professional relationship that lasted for many years.
In 1973, Galeotti persuaded Armani to open a design office in Milan, at 37 Corso Venezia. This led to a period of extensive collaboration, during which Armani worked as a freelance designer for a number of fashion houses, including Allegri, Bagutta, Hilton, Sicons, Gibò, Montedoro, and Tendresse.
The international press was quick to acknowledge Armani's importance following the runway shows at the Sala Bianca in the Pitti Palace in Florence. The experience provided Armani with an opportunity to develop his own style in new ways.
In 1975, he founded Giorgio Armani S.p.A. in Milan, with his partner Galeotti. In October of that same year, he presented his first collection of men's ready-to-wear for Spring and Summer 1976 under his own name. He also produced a women's line for the same season.
Since then, the Armani fashion house has become an internationally recognised brand that continues to shape the world's sense of style.
Personal life
Sergio Galeotti died in 1985. The couple had been together for more than 20 years.