Why is Halloween such a big deal for gay men?
It's a night when everyone is up for some misbehaving.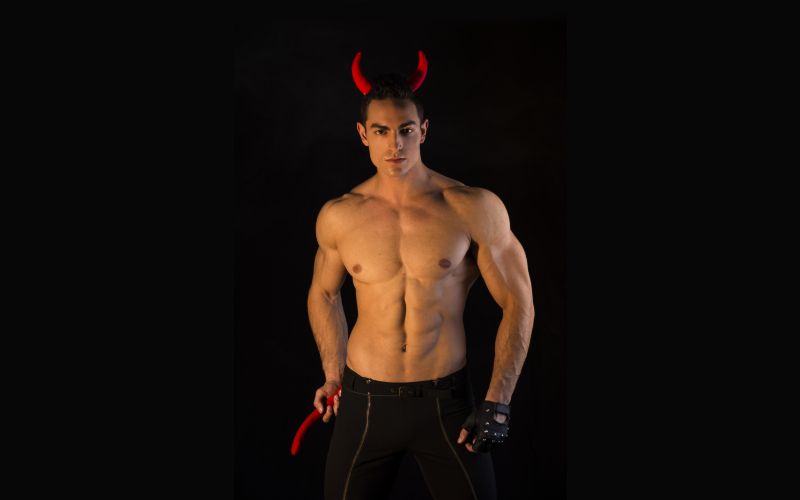 Wherever you are in the world, Halloween can be a pretty fun time of the year. Beyond being a great excuse to eat a load of candy, there's fancy dress to be worn, and there's generally some kick-ass parties.
Are you ready for some tricks and treats from our favourite time of the year?
Why is Halloween like a gay Christmas?
As queer kids, growing up we've generally had to hide a lot of ourselves – repressing our emotions and often our creativity. Halloween has always been that time of year when we've been encouraged to let our freak flag fly.
All bets are off when it comes to Halloween – you can dress up however you want, you can be whoever you want. A lot of drag queens will tell you that they started their drag careers on Halloween – it's a unique chance to try new things.
Halloween is also a holiday that celebrates being with your friends and your queer family. It's a night for partying and staying out late, there's no expectation of having to sit down for a polite dinner, or hold it together while presents are opened.
Halloween is all about getting a bit loose, and letting go.
What makes a good Halloween costume for gay men?
Heading out to a Halloween party should involve a bit of thought and effort in the costume department.
However you're celebrating, having some fun with dressing up and getting into character is worth investing some time in – even if it's just for the likes from your Insta followers.
Technically, your costume should be a bit spooky, but there's no denying that you're also going to want it to be a bit sexy, if not down-right slutty.
Halloween is a fancy-dress challenge where less is definitely more.
Looking for some spooky but sexy tales?
If a bit of gay erotic fiction is your thing, check out Halloween Horn - a collection of sexed-up short stories that revolve around the theme of Halloween.
There's four episodes in this collection:
Episode 1: Trick or Treat - Zach and Noah get dressed up and head out into the neighbourhood to collect some candy. However they knocked on the wrong door and got themselves into a whole world of trouble.
Episode 2: Marius Goes Hunting - Sexy barman José thinks he's going to make some easy money by showing the handsome man a good time. However, Marius has a hunger that can only be satisfied one way.
Episode 3: Beasts of the Night - Rent-boy Paolo is used to clients who require discretion, but his client for the night of Halloween proved to be his most challenging yet.
Episode 4: Werewolf With Benefits - Jason and Franklin decide to have a night in and celebrate Halloween by watching some trashy werewolf movies. Turned on by the lusty werewolves on screen, the two friends take things next-level.
Get your hands on Halloween Horn and spice up your trick-or-treat fantasies!