100 Heroes: Hans Christian Anderson
The gay man who told the stories of our childhood.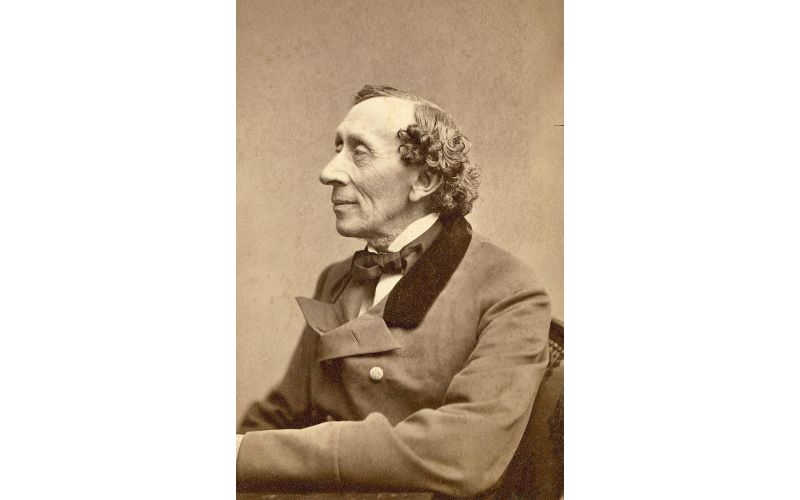 Hans Christian Andersen was a Danish author.
Although a prolific writer of plays, travelogues, novels, and poems, he is best remembered for his fairy tales.
Andersen's fairy tales, consisting of 156 stories across nine volumes and translated into more than 125 languages, have become culturally embedded in the West's collective consciousness, readily accessible to children, but presenting lessons of virtue and resilience in the face of adversity for mature readers as well.
Early life
Hans Christian Andersen was born in Odense in 1805.
Andersen received a basic education and had to support himself, working as an apprentice to a weaver and, later, to a tailor.
At fourteen, he moved to Copenhagen to seek employment as an actor. Having an excellent soprano voice, he was accepted into the Royal Danish Theatre, but his voice soon changed.
A colleague at the theatre told him that he considered Andersen a poet. Taking the suggestion seriously, Andersen began to focus on writing.
Career
Andersen published his first story in 1822, but his first success came in 1829 when he published a short story.
Andersen published his first collection of fairy tales in 1835. Andersen's fairy tales were initially based on folktales he'd heard during childhood. He then began developing original stories.
Personal life
Andersen's personal letters record his attraction to men.
Significant men in Andersen's life include Edvard Collin. Harald Scharff, and Carl Alexander.
Andersen died in 1875.