100 Heroes: Hector Archibald Macdonald
The gay man who lost his military career in a sex scandal.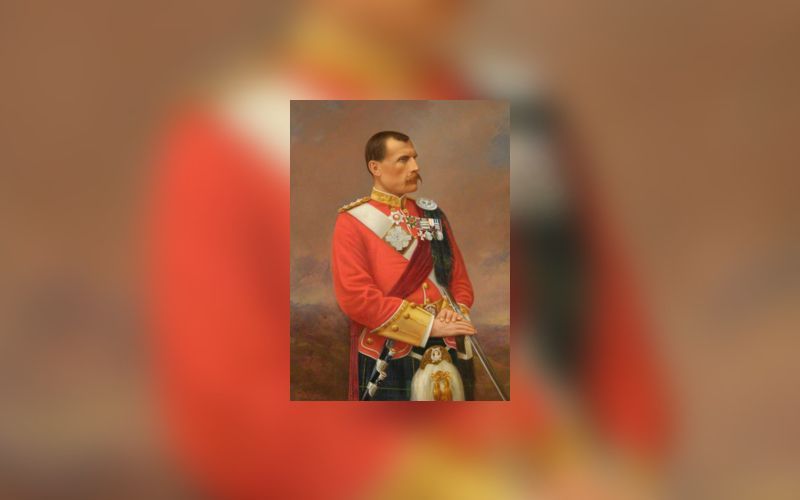 Major-General Sir Hector Archibald MacDonald – also known as Fighting Mac – was a soldier in the Victorian era.
From humble beginnings in rural Scotland, MacDonald rose through the ranks to become a general in the British Army. He was celebrated as a military hero, however his personal life led to a fall from grace.
Early life
Hector MacDonald was born in 1853 on a farm in rural Scotland.
MacDonald began working at the age of 15, apprenticed to a draper.
Military career
In 1870, MacDonald joined the Inverness-shire Highland Rifle Volunteers. The following year he enlisted in the 92nd Gordon Highlanders at Fort George.
MacDonald rose rapidly through the ranks. He saw action in the Second Afghan War, and the First Boer War, before joining the British forces stationed in Egypt in 1885.
It was his military leadership at the Battle of Omdurman in 1989 that helped to establish MacDonald's public reputation for bravery and heroism. He was promoted to the rank of colonel and celebrated widely.
In 1900, he was sent to South Africa where war had broken out between the British forces and the Boers. In 1901, MacDonald returned to the UK and was knighted for his services in South Africa.
Next stop for MacDonald was Ceylon – now known as Sri Lanka – where he was appointed Commander-in-Chief of the British troops.
Scandal in Ceylon
Historian Ronald Hyam writes that "Ceylon furnished MacDonald with a lethal combination of a military command which was inactive and uninteresting, and a community of boys who were interesting and very active."
MacDonald's military discipline alienated the wealthy British colonists who controlled Ceylon. Not assimilating into colonial society probably fuelled gossip and speculation about MacDonald's private life.
Rumours began circulating that MacDonald was having a sexual relationship with the two teenage sons of a Burgher named De Saram, and that he was patronising a "dubious club" attended by British and Sinhalese youths.
Matters came to a crisis when a tea-planter informed the Governor that he had surprised Sir Hector in a railway carriage with four Sinhalese boys. Further allegations followed from other prominent members of the colonial establishment, with the threat of even more to come, involving up to seventy witnesses.
The Governor advised MacDonald to return to London – ostensibly to avoid a scandal.
"Some, indeed most, of his victims are the sons of the best-known men in the Colony, English and native…" wrote the Governor.
MacDonald's sexuality was no secret within the military. Previous commanders had noted that he had engaged in a sexual relationship with a Boer prisoner in South Africa. There had also been discussions about MacDonald's sexual activities while he was posted in India. Same-sex sexual encounters were relatively common within the British military at that time, and generally ignored.
MacDonald's social status – his humble rather than aristocratic background – is seen as one of the reasons that the scandal in Ceylon became such an issue. A clergyman at the time commented: "Had he been the son of a duke, an easier way of escape could have been made for him."
Faced with a court martial, and receiving no support from his military superiors, MacDonald committed suicide by shooting himself.