100 Heroes: Henry Scott Tuke
The gay man who created iconic images of seaside boys.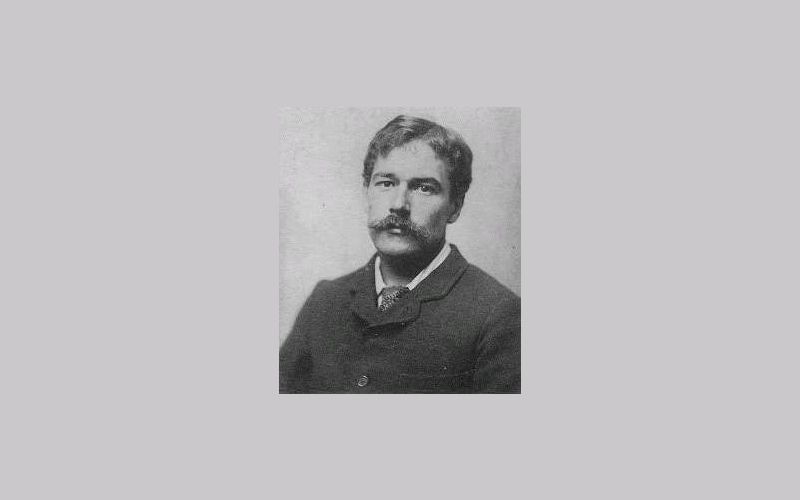 Henry Scott Tuke was an English visual artist – primarily a painter, but also a photographer. His most notable work was in the Impressionist style, and he is best known for his paintings of nude boys and young men.
Early life
Tuke was born in 1858 in York into a prominent and well-established family.
In 1859 the family moved to Falmouth in Cornwall where it was hoped the warmer climate would benefit Tuke's father, Daniel, who had developed symptoms of tuberculosis.
It was in Falmouth that the young Tuke had been introduced to the pleasures of nude sea bathing, a habit he continued into old age.
Tuke was encouraged to draw and paint from an early age.
In 1874, Tuke moved to London, where he enrolled in the Slade School of Art.
After graduating, he travelled to Italy in 1880, and from 1881 to 1883 he lived in Paris.
Newlyn School
In 1883, Tuke returned to Britain and moved to Newlyn, Cornwall joining a small colony of artists that became known as the Newlyn School.
In Newlyn, in 1884, Tuke completed his first painting of boys in boats. Called Summertime, it depicts two local boys, John Wesley Kitching and John Cotton, in a punt called Little Argo.
Tuke's style was more impressionistic than that of the other Newlyn painters and he only stayed a short time. However, he remained close friends with many of the artists until his death.
Falmouth
Tuke painted oil studies of young male nudes during a tour of Italy in his early twenties in 1881, but the theme did not become central to his work until after 1885, when he had moved back to Falmouth, then still a secluded part of Cornwall and a part of the country with a very mild climate that was more agreeable for nude bathing.
In Falmouth, Tuke focused on maritime scenes and portraits, which showed boys and young men bathing, fishing and sunbathing on sunny beaches.
He settled at Swanpool and bought a fishing boat that he converted it into a floating studio and living quarters.
Here, he could indulge his passion for painting boys.
His early models were brought down from London but he soon befriended some of the local fishermen and swimmers in Falmouth who became his close friends and models.
Tuke's paintings of nude youths are never explicitly sexual. The models' genitals are almost never shown, they are almost never in physical contact with each other, and there is never any suggestion of overt sexuality.
Death
In later life Tuke was in poor health for many years, and died in Falmouth in 1929.
After his death, Tuke's reputation faded, and he was largely forgotten until the 1970s, when he was rediscovered by the first generation of openly gay artists and art collectors. He has since become something of a cult figure in gay cultural circles, with lavish editions of his paintings published and his works fetching high prices at auctions.