100 Heroes: Herbert List
The gay man who became an iconic fashion photographer.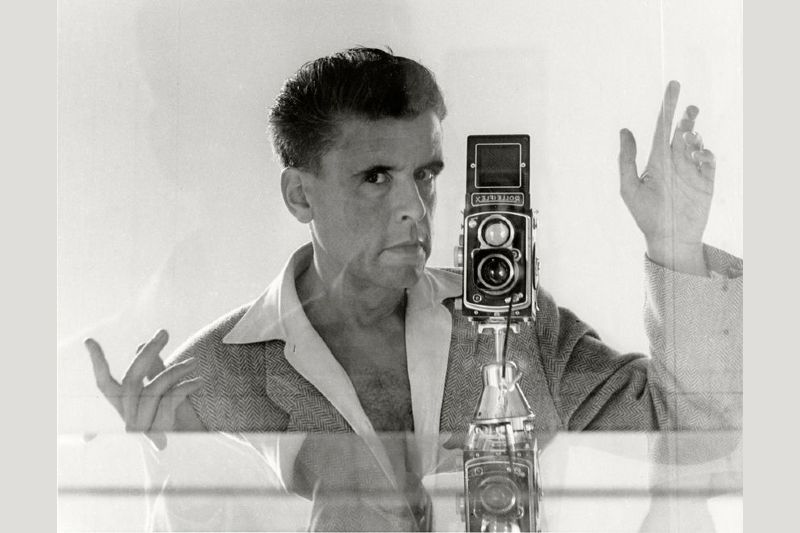 Herbert List was a photographer, who worked for magazines, including Vogue, Harper's Bazaar, and Life, and was associated with Magnum Photos. His austere, classically posed black-and-white compositions, particularly his homoerotic male nudes, taken in Italy and Greece being influential in modern photography and contemporary fashion photography.
Early life
Herbert List was born in 1903 to a prosperous business family in Hamburg.
He studied literature at the University of Heidelberg.
List traveled extensively on behalf of the family business, which primarily imported and sold coffee. He began taking photos while travelling.
Photographer
As his passion for photography developed, List used male models, draped fabric, masks and double-exposures to depict dream states and fantastic imagery.
List never published his male nudes in his own lifetime, he kept them hidden within his private papers.
In 1936, List left Germany to avoid the attention of the Gestapo – he was known as a gay man and also had Jewish heritage within his family. He moved to Paris.
From this time, List devoted himself to his photography, maintaining a studio in London. He became renowned for his fashion photography and also his still life imagery.
World War II
In 1941, List returned to Germany and was drafted into the German military.
After the war, he photographed the ruins of Munich where he continued to live until 1960 – continuing to work as a freelance photographer.
Legacy
List is best known for his book Junge Männer (1988) which contains more than seventy images of young men lounging in the sun, wrestling and innocently regarding the camera lens.
Personal life
List died in Munich in 1975.