How are you celebrating Spirit Day?
Wear purple and take part in the world-wide anti-bullying day of action.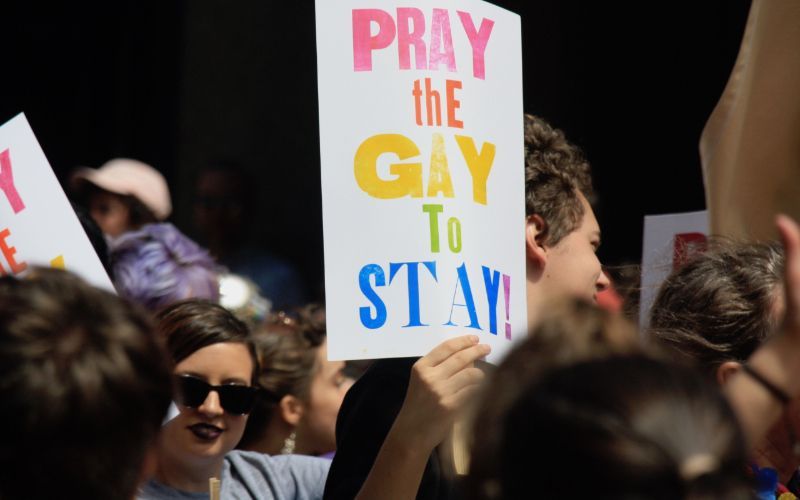 Spirit Day is an annual opportunity for everyone to speak out against LGBTQ bullying. It's also an opportunity to stand with LGBTQ youth, who disproportionately face bullying and harassment because of their identities.
Purple is the colour of Spirit Day, as on the rainbow flag created by Gilbert Baker, purple or violet represents spirit.
This is an easy opportunity for businesses, politicians, celebrities, and anyone else to take part in a worldwide anti-bullying campaign.
Why is bullying such a big deal for young LGBTQ people?
GLAAD reports that young LGBTQ people face unprecedented levels of bullying.
70.1% of LGBTQ students reported being verbally harassed.
71% of LGBTQ students reported hearing homophobic remarks from teachers because of their gender expression.
53.3% of LGBTQ students didn't report instances of bullying because they doubted that there would be any intervention.
59.5% of LGBTQ students feel unsafe at school because of their sexual orientation.
48.7% of LGBTQ students have experienced cyber-bullying.
60.4% of LGBTQ students who did report an instance of bullying found that the school did nothing or they were told to just ignore it.
How to celebrate Spirit Day?
The sky's the limit – let your imagination run wild.
An easy option is to wear purple and show that you're on-board.
You could educate yourself, and people you know. Get to grips with what bullying means to young LGBTQ people and share that information with others.
Check in with young people that you know. It doesn't matter whether or not they identify as LGBTQ – bullying is a dark part of human nature that can impact anyone who is a bit different or challenging the norms. Make sure that young people know that they can talk to you and that you've got their back if ever they need help.
Amplify the voices of young LGBTQ people. Listen to their stories and experiences, and help them share their perspective with the world.