100 Heroes: Ivor Novello
The gay man who dominated British entertainment.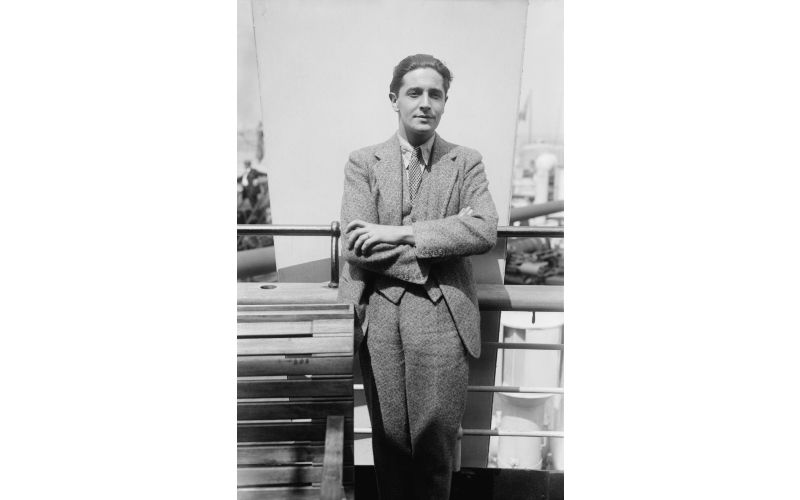 Ivor Novello was a Welsh composer and actor who became one of the most popular British entertainers of the first half of the 20th century.
His first big hit was "Keep the Home Fires Burning" (1914), which was popular during the First World War. His 1917 show, Theodore & Co, was also a wartime hit.
He went on to become an actor, both on stage and screen. He became best known for big-production musicals in London's West End.
Early years

Novello was born 1893 in Cardiff.
As a young boy, he showed promise as a singer and was encouraged with singing lessons. Novello progressed his musical studies throughout his schooling.
He went on to study at Oxford, continuing to perform and develop his skills as a songwriter.
In 1913, he moved to London and took a flat above the Strand Theatre. This remained his London home for the rest of his life.
WWI
In 1914, at the start of the First World War, Novello wrote Keep the Home Fires Burning - a song that expressed the feelings of innumerable families torn apart by the war. It was very successful and helped establish his professional career.
In 1916, Novello enlisted with the armed services and served with the Royal Airforce while also continuing to focus on his songwriting.
Post-war career
Novello moved into acting, performing both on stage and screen. He took roles in both England and the US. He starred in two films for Aldred Hitchcock.
Novello also continued writing and composing. From the 1930s to the 1950s, Novello dominated musical theatre in London.
Novello's musicals were a blend of opera, operetta and both modern and classical dance. They were considered an old-fashioned style, but popular with audiences.
Personal life
In 1916, Novello met Bobbie Andrews - an actor. Novello and Andrews remained together in a relationship until Novello's death.
Other significant relationships included Siegfried Sassoon.
Death and legacy

Novello died suddenly from a coronary thrombosis in 1951 at the age of 58.
In 2005, the Strand Theatre - the theatre above which Novello had lived - was renamed the Novello Theatre.