100 Heroes: J.R. Ackerley
After serving in WWI, Ackerley returned to the UK and wrote an acclaimed play about a relationship between two soldiers.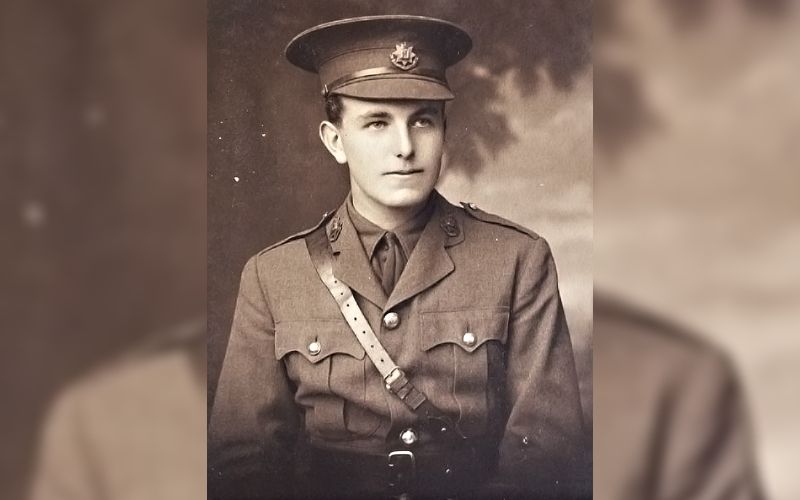 J.R. Ackerley, a British war hero from World War One, wrote an acclaimed play titled The Prisoners of War upon his return to England.
Born in 1896, Ackerley was talked openly about his homosexuality, which was highly unusual for that time.
The plot The Prisoners of War involves the main character, Captain Conrad, falling for junior officer Lieutenant Grayle.
The play's critical acclaim and high quality may have played a part in avoiding a ban, with the censor ultimately concluding that the "sentimental sort of friendship" was not "sinister" in nature.
Ackerley at war
At the beginning of WWI, Ackerley was appointed as a second lieutenant and assigned to the 8th Battalion of the East Surrey Regiment, part of the 18th Division, then stationed in East Anglia. In June 1915 he was sent to France. The following summer he was wounded at the Battle of the Somme on 1 July 1916. He was shot in the arm and glass was embedded in his side from an explosion. After lying wounded in a shell-hole for six hours, he was rescued and sent home for sick-leave.
Upon his recovery, Ackerley returned to the front, by now promoted to Captain. In May 1917 Ackerley led an attack in the Arras region where he was wounded, this time in the buttock and thigh. While he was waiting for help, the Germans arrived and took him prisoner. As an officer, he was assigned to an internment camp in neutral Switzerland, which was relatively comfortable. Ackerley was not repatriated to England until after the war ended.
The Prisoners of War
Ackerley began writing his play while being held prisoner in Switzerland. The play is about a group of British officers in Switzerland, prisoners of war, but paroled on their honour not to go back to Britain or to take any further part in the war. They hang around a dull resort feeling useless and frustrated, and getting on one another's nerves. It is a study of the tensions between the men, and is striking for its picture of the intense and rocky relationship between the main character, Captain Conrad, and a flashy and unstable young man with whom he is clearly in love.
The play was first staged in 1925, a private performance at the Three Hundred Club. It was well received, and it was proposed that a full-scale production be undertaken at the Playhouse Theatre. As the Playhouse Theatre would be a public performance, the script had to be submitted to the censor for approval. Perhaps surprisingly, very few changes were required by the censor – any swearing by the characters was removed, and a discussion of one of the men's virginity was changed to chastity – the dynamic of the central relationship was unchanged. The censor concluded that – "The sentimental friendships and jealousies between the officers have no sinister suggestion in any coarser sense."
Personal life
Ackerly actively explored his sexuality in his writing. He belonged to a circle of notable literary homosexuals who flouted convention, specifically the homophobia that kept gay men in the closet or exposed openly gay men to legal prosecution.
While he had a number of long-term relationships, Ackerley also embraced being known as a 'twank' – a term used by sailors and guardsmen to describe a man who paid for their sexual services. He wrote about the ritual of picking up and entertaining a young guardsman, sailor or labourer.