100 Heroes: Jack Macnamara
The gay man who became an important British politician.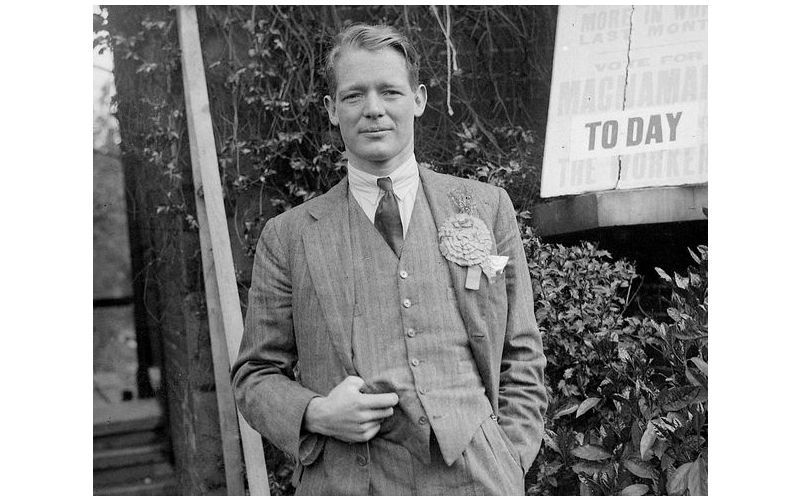 Jack Macnamara (1905 – 1944) was a British Conservative Party politician and officer of the British Army who was killed in Italy during the Second World War.
Politics
In the 1935 general election, Macnamara was elected as Member of Parliament for Chelmsford.
Macnamara's personal assistant in 1935–36 was the Soviet spy Guy Burgess.
Macnamara was a member of the Anglo-German Fellowship, some of whose members were pro-Nazi. Burgess gained the confidence of Macnamara and they organized a series of sex tours abroad, especially to Germany where Macnamara had ties with the Hitler Youth.
Burgess managed to be in touch with a number of highly placed homosexuals, like Edouard Pfeiffer, the chief private secretary of Édouard Daladier, French War Minister, an agent of the 2nd Office and of MI6.
Macnamara and Burgess were invited on several occasions to pleasure parties at Pfeiffer's or to Parisian nightclubs.
Military career
Macnamara had been enlisted in the Territorial Army since 1924.
During the Second World War, he commanded the 1st Battalion, London Irish Rifles. He was subsequently promoted to the rank of colonel.
Macnamara's battalion fought in the Italian theatre of war. In December 1944, Macnamara was killed by a mortar bombardment. He was buried in Italy.