Behind-the-scenes: Joel Someone
An award-winning performer who always has our attention.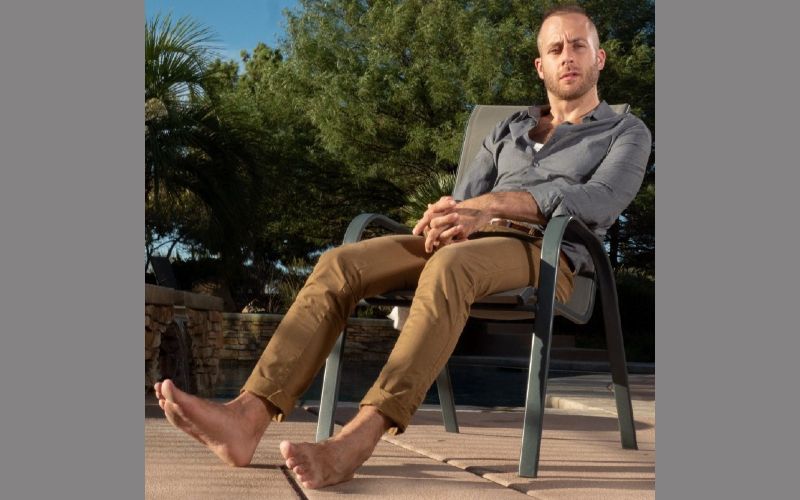 There's a lot to admire about Joel Someone. He's got an engaging personality and an enthusiasm for the adult entertainment industry that translates into his on-screen performances.
Who is Joel Someone?
We caught up with Joel for a behind-the-scenes look at his online life.
What led you to start exploring a career in porn?
When I tell people about what I do, I can feel them looking at me as if I've obviously made some bad choices. But this is exactly what I want to be doing. I do this because I love it. I don't have addiction issues. No one is taking advantage of me. This is the life I want.
The longer I waited to seek out my sexual identity, people were pushing me away from my passions to things that were more stable. I was attempting to live a hetero-normative life, against my own inner desires.
It was my dream to shoot with Treasure Island Media — something about the fearlessness of their exploits inspired me at a young age. Gay sex meant fear to me, as long as I could remember.
Charged Media was the first studio to give me a chance – that's who gave me my break. Charged Media are the people behind series such as MormonBoyz and Family Dick. I wanted to work with them. I pursued them because that's what all of my escorting clients were watching – they weren't just watching clips on PornHub or something, they were all fully paid-up subscribers. I was drawn to the storytelling aspect of their productions, the characters – as an actor, that really appealed to me.
Honestly, porn saved my life. I wasn't happy with my direction and career, I love porn — it was a natural transition.
Would you describe yourself as an exhibitionist?
The act of creating porn is exhibition, so I would say — Yes, absolutely. In my own personal life, I enjoy sexuality that's honest and playful. It's hard for me to put titles on what I find to be exhibitionism.
I'm more an exhibitionist with my speech — I love talking explicitly with people who are truthful about their desires.
Who are some of your porn heroes or inspirations?
Rocco Steele was someone I admired from a very young age. His appearance inspired me to start working on my fitness.
Ron Jeremy taught me that you can be the nicest, kindest, most professional man, and you can build a career out of your great interpersonal skills. Having a large penis obviously helps.
Cutler X — because he's a sweet and lovely person, but can still fuck like a demon. He was never corrupted by a persona.
Armond Rizzo was the first time I was deeply attracted to someone who was very boyish — up until that moment I chased 'daddy' type guys. He made me want to become more of a dom-dad.
Buck Angel altered my perception of what masculinity was. Seeing him made me search deep for what my inner gender was, which made me appreciate the masculinity of bottoming or being a vessel for another man.
What's your ultimate porn fantasy?
My greatest fantasy is having sex with twins. I was first able to fulfil my fantasy with the Morgan brothers. I was really aroused by the silent connection the two had with one another while they were being brutalised by 17 men — the symmetry of their bodies as each boy was placed in a pose and then fucked.
They were very quiet during this event, you could see the concentration on their faces. I thought it would be odd to see two brothers being fucked at the same time, but after the experience I was amazed to see the very cool close bond they had with each other.
Can we talk underwear?
I love bikini-cut with a pouch, or jockstraps — always in black. I love anything that cups my balls and lifts my cock up.
At the gym, I usually have gym shorts with a lining already sewn in.
On other men I like to see fresh clean underwear. Mine occasionally are musky from my balls. I like having a boy telling me that mine need to be changed.
What's the appeal of intergenerational fantasies?
When I'm on set, it excites me that I'm in character. I'm playing a Dad character, and I draw on a lot of cultural references to create that – I'm drawing on how fathers are portrayed in popular culture. At the heart of it though, I'm projecting my own Daddy/Son fantasies – I'm giving my scene partner the Dad sexual fantasy that I always wanted to experience when I was a kid.
Growing up – and I think this is common for a lot of young gay guys – I was looking for an initiator. Someone to initiate me into what being a gay guy was – someone to take that father-figure role in a sexual way, someone to teach me.
These days, I'm constantly being hit up by young guys who are looking for advice, or who are thinking about giving porn a try. I never discourage anyone who wants to do porn, but the one piece of advice that I give is to do it sober.
Actually, I'd love to explore that concept of initiation a bit more. It probably sounds a bit cultish, but taking that Dad/Son scenario to the next level – Dads who embrace the responsibility of teaching their sons about sex, initiating them into the world of men.
A bit like Ancient Greece? A society in which intergenerational relationships were common, as men took boys into their homes to mentor them and teach them about the ways of the world?
Another thing that I'd like to do is to make educational videos about sex. Videos that take the taboo out of sex. Videos that parents could give to their kids.
I remember watching a video about douching that Sean Storm had made. It was so helpful – I learnt so much!
I'd like to make videos about how to take a big cock, what consent means, how to put on a condom during sex – all sorts of stuff. I really want to get creative with it.
Porn is great, but kids are not just learning sexual practices from porn, they're also learning social practices. Getting gang-fucked by a room full of guys isn't the only way to have sex, and I think it's important that we help kids to understand that.
It's important that we initiate them into how to have sex as gay men.
Joel Someone on Naked Men Talking
Check out my interview with Joel Someone on the Naked Men Talking podcast.
We talk about intimacy, control, character acting, and the therapeutic benefits of embracing a daddy identity.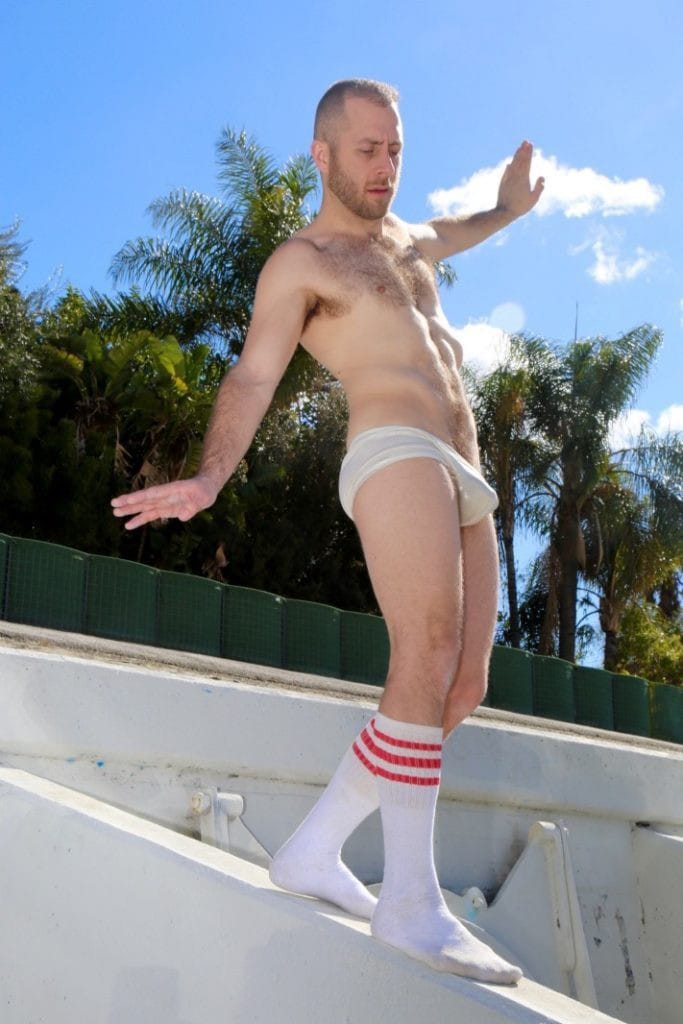 The After Dark edition
For some sexed-up photos from Joel Someone's work in front of the camera, check out the After Dark edition and admire every inch of this impressive man.