100 Heroes: John Beresford Fowler
The gay man who is credited with creating the art of interior design.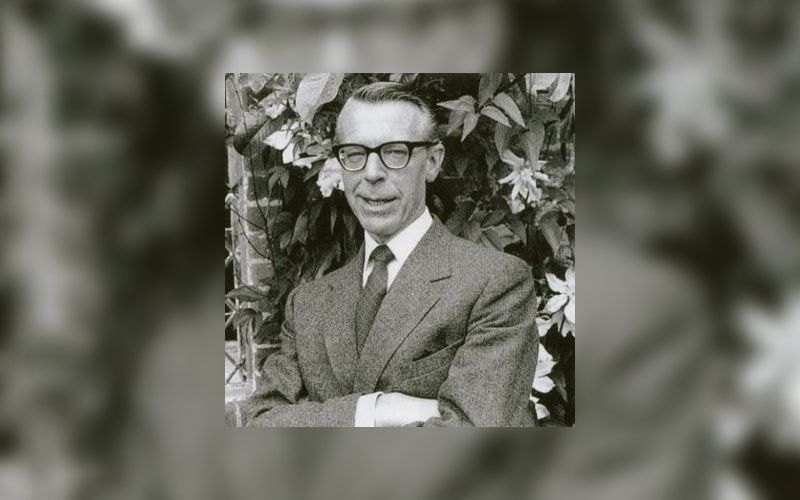 As part of our continuing series looking at the queer icons of history, let's explore the life and career of John Beresford Fowler.
Early life
Born in 1906 in Surrey, England, Fowler's family moved to London when he was 15. He left school at the age of 16, and began his working life in a number of nondescript office jobs.
The career
Fowler's move into the world of interiors began when he started working for an antiques firm before gaining experience with a number of decorators.
"Even then he had an original eye, creating smart, unusual rooms that mixed countrified Georgian furniture, French painted pieces, and the odd florid Victorian chair covered in voguish satin…" reports Architectural Digest. "From the start he was a genius at draperies."
In 1934, Fowler established the firm Colefax & Fowler with Sybil Colefax. Colefax subsequently sold her share of the business to Nancy Lancaster. Lancaster had been a client of Fowler's and became a fan of his work.
"It was the unique combination of their enthusiasms and talents – Fowler's knowledge, attention to detail and colour sense and Lancaster's eye for scale and insistence on comfort – that led to the creation of their English country house look…" reports Architectural Digest. "A style that has lasted half a century."
In the years following World War II, there was growing demand for furniture and design – despite the crippling shortage of materials that forced innovation and creativity. Fowler's simple but elegant decorative schemes quickly came to define the epitome of good taste in English houses.
In 1947, Fowler purchased the Hunting Lodge in the village of Odiham in Hampshire, and it became the showcase of his signature style  -  a romanticised interpretation of English country houses of the 18th century.
Interior design projects overseen by Fowler included Radbourne Hall, Daylesford House, Tyninghame House, Grimsthorpe Castle, Buckingham Palace, Holyroodhouse, Chequers, Chevening, Christ Church in Oxford, and the Bank of England.
"With his passion for old decoration and his deep understanding of methods and materials, he had a key voice in the way conservation practice in historic interiors evolved in England…" reports Architectural Digest.
Fowler was an adviser to the National Trust, and worked on at least thirty of the Trust's properties  –  including Clandon Park, Sudbury Hall, and Erddig.
Fowler died in 1977, he was 71.