100 Heroes: John Henry Newman
The gay man who became a saint.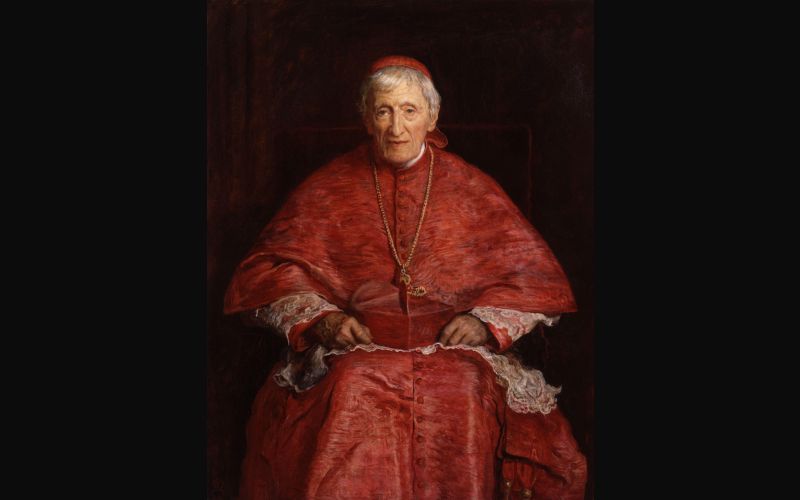 John Henry Newman was a theologian and poet. He first became an Anglican priest and later a Roman Catholic priest and cardinal.
Newman was an important and controversial figure in the religious history of England in the 19th century. He was canonised as a saint in the Roman Catholic Church in 2019.
Early life
Born in 1801 in London, Newman went to school at Ealing.
From the age of 15, he became quite religious.
Newman studied at Trinity College, Oxford.
Entering the priesthood
In 1825, Newman was ordained a priest in Christ Church Cathedral by the Bishop of Oxford. In the subsequent years, Newman became an important figure in the religious politics of the church in that region.
Newman a style of worship described as high church.
Conversion to Catholicism
Newman was received into the Catholic Church in 1845. It was a controversial move for one of the leading figures within the Church of England.
Anti-Catholicism had been central to British culture since the sixteenth-century Protestant Reformation. Newman's conversion came at a time when the Catholic Church was re-establishing its structures of governance for its congregation in the UK – a move that attracted criticism and resistance from protestant and political leaders.
In 1879, Newman became a cardinal of the Catholic Church.
Later years and death
In 1886, Newman's health began to fail. He celebrated Mass for the last time on Christmas Day in 1889.
On 11 August 1890 he died of pneumonia.
Newman was canonised in 2019 by Pope Francis.
Personal life
Newman experienced intense male friendships.
The first of Newman's significant relationships was with Richard Hurrell Froude.
The longest relationship was with Ambrose St John. Newman and St John lived together for 32 years. St John died in 1875. When Newman died, he was buried in the same grave as St John as that was his funeral directions.\