100 Heroes: John Koch
The gay man who became an influential painter.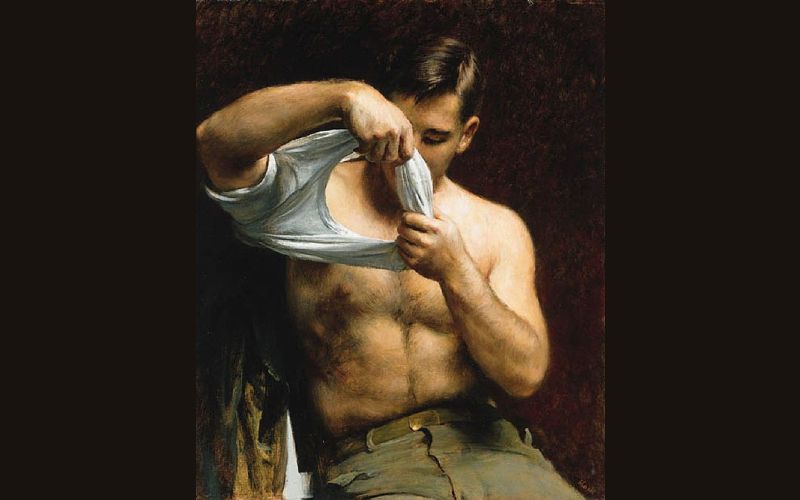 John Koch was an American painter, and an important figure in 20th century realist painting.
His early work may be considered Impressionist. He is best known for his light-filled realist paintings of urban interiors, often featuring classical allusions, and set in his own Manhattan apartment.
Early life
Koch was born to in 1909 in Toledo, Ohio, and raised mostly in Ann Arbor, Michigan.
During his high school years he spent some time in an artists' colony in Provincetown, Massachusetts.
Art
Much of Koch's work is made up of portraits and social scenes, including cocktail parties and scenes with the artist at work with his models, the latter of whom are often but not always nude.
Koch was ignored in his lifetime and remains mostly unknown today. He prided himself on being at odds with the art movements of his time, and galleries and museums returned the compliment by refusing to show his work. Still, he enjoyed a loyal and lucrative following among the well-connected people who were similarly disinclined to find any merit in the innovations of 20th-century painting and believed themselves to be upholding tradition.
Koch served as a sort of court painter, producing flattering family portraits and other tributes to self-esteem .
Some of his most compelling pieces illustrate himself – as the painter – interacting with a nude male model.