Behind-the-scenes: Jordan Jameson
Meet the model and performer who always has our attention.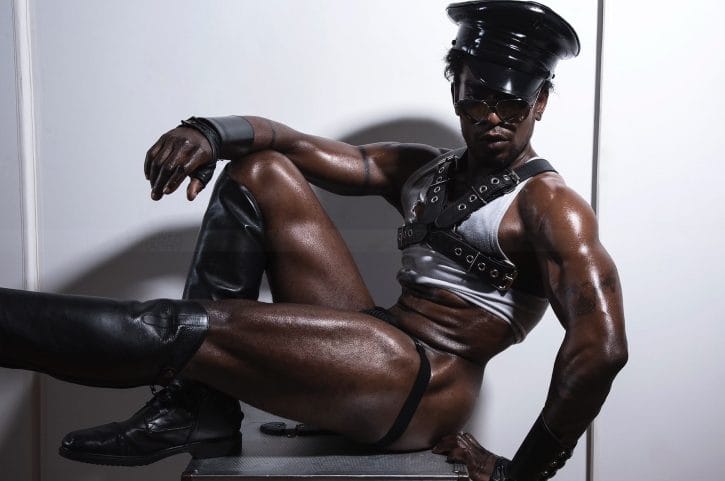 Does a man like Jordan Jameson get your attention?
The origin story
"Everything up until this point has been a bit of a happy accident – I never thought my life would quite take this direction…" explains Jordan, when we ask how he got his start in the adult entertainment industry.
"Things started early on in the pandemic. I was really taking diet and fitness more seriously, since all we had was time to try different things from home. I had a decent gym setup in my home garage, and spent half my days there."
"After a few weeks of pushing my body, and a few thirst traps on social media, friends suggested that I try OnlyFans to monetize the hard work I was putting in."
"I was a bit apprehensive but pretty quickly lost the last of the fucks I gave and ended up saying – screw it. I decided that when you're young, and everything is tight and right, you might as well have as much photo and video evidence before things inevitably go downhill."
"After a few months on OnlyFans, and doing videos with some seriously hot dudes, I decided to give studio porn a try."
"I hit up a couple of agents, managers, and producers and soon found myself with Choice Management."
"A few months later, I found myself on set for Noir Male. So far, I've filmed four scenes for Noir Male, and there's more in the pipeline."
Unleashing the exhibitionist
"I'm 100 percent an exhibitionist…" confirms Jordan.
"A lot of people may not know that from first glance or seeing me online, but I'm actually a bit shy and introverted. But, given the work I do, I describe myself as a very extroverted introvert."
"I also get turned on by the idea of people watching me on screen – they're watching me having the time of my life and they're getting turned on by that."
Heroes and inspirations
"My number one hero is François Sagat…" says Jordan, when we ask who in the industry inspires him.
"I love the way François has blended porn, fashion, and art. My goal is to go in a similar direction, but in my own way."
"I also really look up to and am inspired by Diego Sans and Rogan Richards."
The business of porn
"I am a bit of a work-horse, and my mind-set with all things is there's always more that can be done…" explains Jordan, when we ask him if he enjoys the entrepreneurial side of the entertainment industry.
"I'm still figuring out social media and marketing content, as well as my audience – I'm coming at this from a different angle and different world altogether. I'm used to working in the fashion industry."
The underwear
"On a day-to-day basis, I love a good pair of briefs…" says Jordan, when we quiz him on underwear preferences.
"Briefs are comfy, they make everything look nice, and most pairs I own can also be worn as swimwear."
"I typically sport the same kind of underwear for the gym as well. I've had too many moments wearing a jockstrap at the gym where I go a little too hard and accidentally show too much to the world."
"On other guys, I do love to see them in a jock. Ass is probably my favorite 'asset' and a guy with a nice butt in a sexy jockstrap always drives me crazy!"
Getting naked
Jordan has recently appeared as a guest on the podcast, Naked Men Talking.
Topics covered included Jordan's insecurities with his body, his experience of naked spaces in New York City, what it feels like to get paid to get naked, and the thrill of dancing naked for Doja Cat.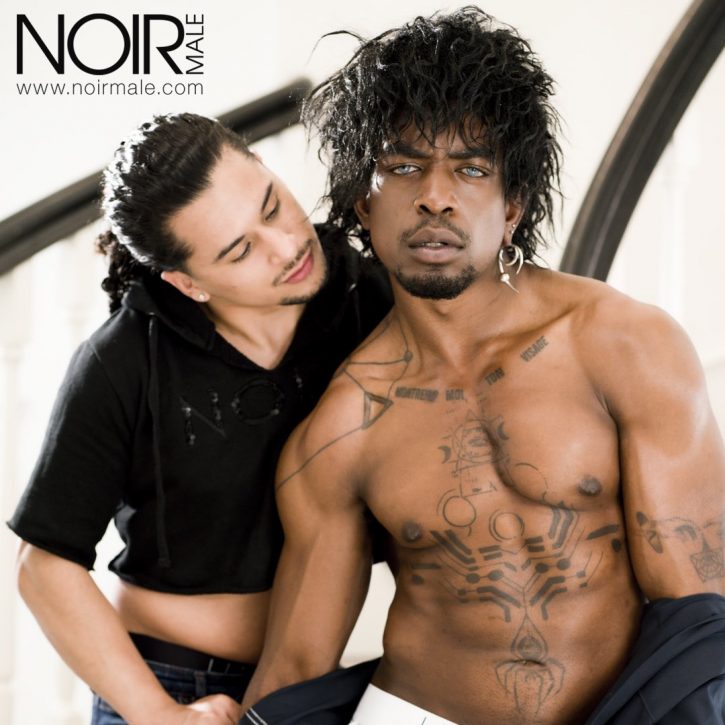 The After Dark edition
If you want to admire every inch of the impressive man that is Jordan Jameson, check out the After Dark edition.