100 Heroes: Karol Szymanowski
The gay man who composed groundbreaking music.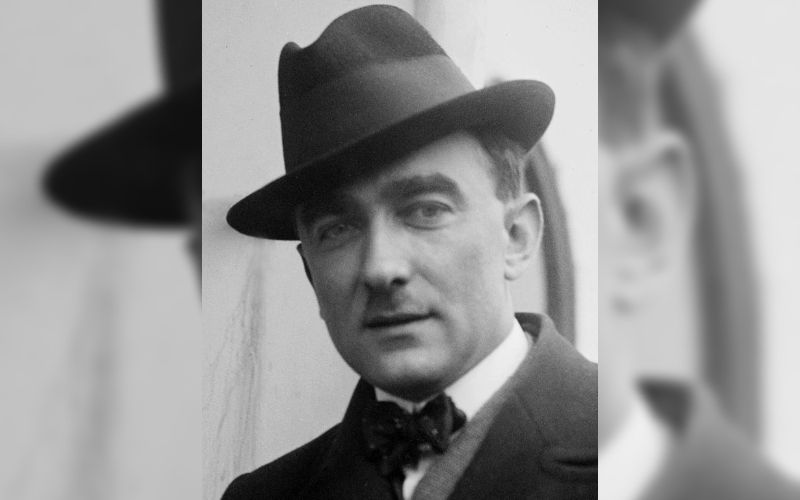 Karol Szymanowski was a Polish composer and pianist, and is recognised as the most celebrated Polish composer of the early 20th century.
He was awarded the highest national honours, including the Officer's Cross of the Order of Polonia Restituta, and the Order of Merit of the Republic of Poland.
Early life
Born in 1882, Szymanowski was raised in the village of Tymoszówka, then in the Kiev Governorate of the Russian Empire. He studied music privately with his father before enrolling at the Gustav Neuhaus Elisavetgrad School of Music in 1892. From 1901 he attended the State Conservatory in Warsaw.
Since musical opportunities in Russian-occupied Poland were quite limited, he travelled extensively throughout Europe, North Africa, the Middle East, and the United States
Career
The early works show the influence of the late Romantic German school as well as the early works of Alexander Scriabin. Later, he developed an impressionistic and partially atonal style. His third period was influenced by the folk music of the Polish Górale people.
Król Roger composed between 1918 and 1924, remains the most popular opera by Szymanowski. His other significant works include opera Hagith, Symphony No. 2, The Love Songs of Hafiz, and Stabat Mater.
Personal life
In 1918, Szymanowski completed the manuscript of a two-volume novel, Efebos, which took homosexuality as its subject. His travels, especially those to the Mediterranean area, provided him with new experience, both personal and artistic.
Arthur Rubinstein found Szymanowski different when they met in Paris in 1921: "Karol had changed; I had already begun to be aware of it before the war when a wealthy friend and admirer of his invited him twice to visit Sicily. After his return he raved about Sicily, especially Taormina. 'There,' he said, 'I saw a few young men bathing who could be models for Antinous. I couldn't take my eyes off them.' Now he was a confirmed homosexual. He told me all this with burning eyes."
Szymanowski died in 1937.