100 Heroes: Keith Haring
The gay man who became one of his generation's leading artists.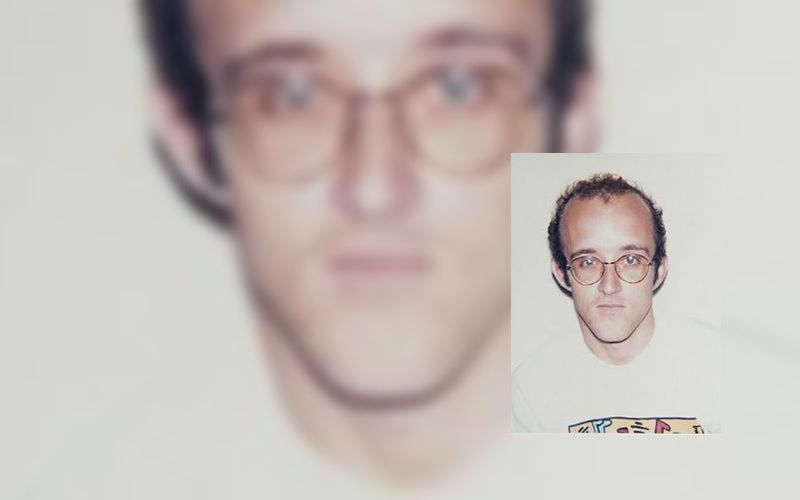 Keith Haring was an American artist whose pop art and graffiti-like work grew out of the New York City street culture of the 1980s.
Haring's work became popular through his spontaneous drawings in New York City subways – chalk outlines of figures, dogs, and other stylised images – presented on blank black advertising-space backgrounds. Haring's later work often addressed political and societal themes – especially queer identities and HIV.
Haring died in 1990, of AIDS-related illnesses. He was 31.
The legacy of Haring's short but prolific career has been profound. His art created a distinct visual language that continues to influence the creative world.
"As an icon of the 1980s, Keith Haring has always been at the forefront of the contemporary art market and his art has had a profound influence on contemporary art as we know it…" explains Federica Beretta of London's Opera Gallery. "Many of the artists that Haring was surrounded by when he was producing his art became his very close friends, as they immersed themselves in the booming New York club and street art scene. Keith Haring met fellow artist Jean-Michel Basquiat in 1979. Though they were both graffiti artists, their styles differed – Haring was very much a pop artist with a primitive influence, but Basquiat's work drew on a neo-expressionist style. The legendary Andy Warhol was one of Keith Haring's mentors – this especially makes for an interesting comparison of their works in further understanding why they are the greatest icons of the Pop Art movement."
"His art was a result of what was happening in 1980's America, which became a source of artistic creativity after the Cold War…" adds Beretta. "Through his art we're able to understand the history and politics. Haring represented some of these important issues of this time – such as the drugs epidemic and AIDS crisis. As an activist, Haring was driven by his sense of difference as he injected positive symbols and political messages into creating evocative art for the masses. His use of colourful, animated cartoon-like motifs made his work instantly recognisable."
"Haring's work continues to appeal to the masses, with his art serving both as an art historical reconsideration of his popular productivity, as well as a celebration of art with activist inclinations…" says Beretta. "At the time, Haring remained committed to sharing his work affordably with a diverse audience. Today, his work is very much still accessible, perhaps more than it is affordable."