100 Heroes: The Kray Twins
The gay men who ran East London.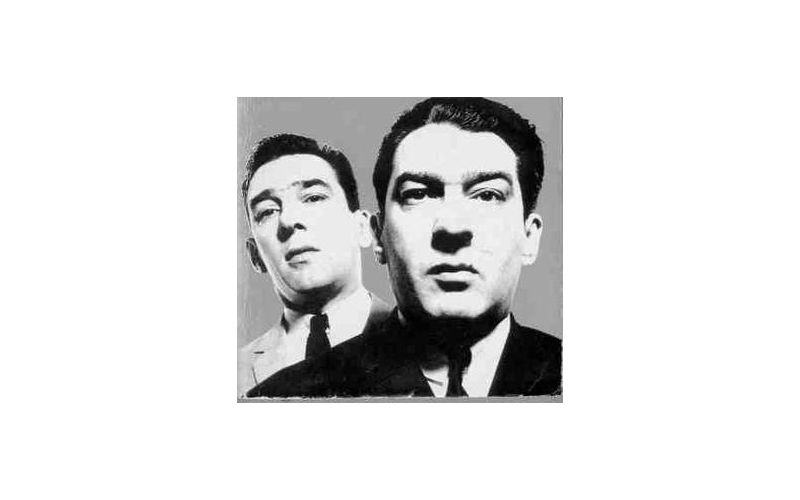 Ronnie Kray and Reggie Kray - twin brothers - were English criminals who controlled London's East End in the 1950s and 1960s.
Early life
The Kray brothers were born in 1933 in Haggerston in East London.
The took up boxing in their spare time.
Military service
In 1952, the brothers were conscripted for national service in the British Army.
They spent considerable time in military prison - where they were known for being violent and abusive - and were eventually dishonourably discharged for being absent without leave.
Nightclub owners
Upon their release from prison, the brothers bought a snooker club in Mile End and began running protection rackets.
Their criminal activities progressively expanded, and they acquired a number of clubs - expanding their activities into the nightclub district of London's West End.
By the 1960s, the Kray brothers were seen as celebrity nightclub owners.
Arrest
The brothers were eventually arrested in 1968 on a number of charges, including murder. After a long trial, the brothers were both sentenced to life imprisonment.
Personal lives
Ronnie identified as a gay man. There are allegations that Ronnie sexually assaulted men.
It's widely reported that Ronnie regularly hosted sex-parties where rent-boys were made available to politicians and high-profile establishment figures.
Reggie appears to have been straight.
Deaths
Ronnie died in 1995 at the age of 61, following a heart attack.
Reggie died in 2000.