100 Heroes: Langston Hughes
The gay man who helped shape the Harlem Renaissance.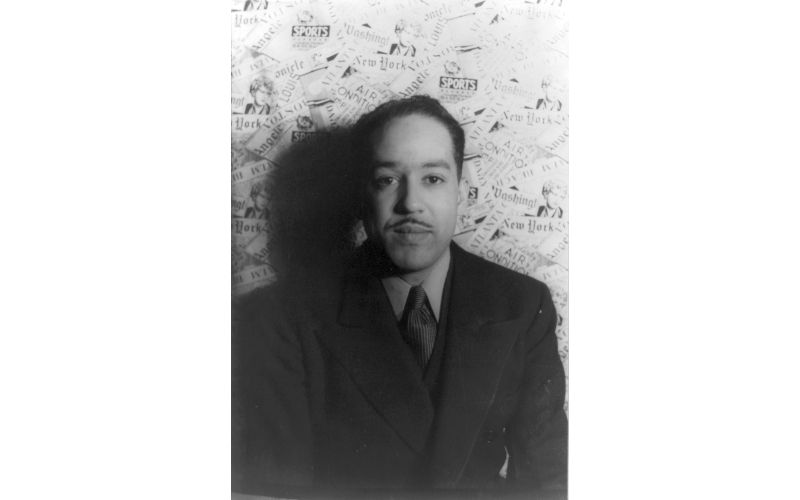 Langston Hughes - born in 1902 and died in 1967 - was an American poet, social activist, novelist, playwright, and columnist. Growing up in Missouri, he moved to New York City to pursue his career.
One of the earliest innovators of the then-new literary art form called jazz poetry, Hughes is best known as a leader of the Harlem Renaissance. He famously wrote about the period that "the negro was in vogue", which was later paraphrased as "when Harlem was in vogue."
Hughes was a prolific writer from an early age. While studying in New York, he began to attract the attention of publishers, and became a notable figure in Harlem's creative community.
His poetry and fiction portrayed the lives of the working-class blacks in America - lives he portrayed as full of struggle, joy, laughter, and music. Permeating his work is pride in the African-American identity and its diverse culture. He confronted racial stereotypes, protested social conditions, and expanded the sense of identity of black Americans.
Hughes also had an important technical influence, through his emphasis on folk and jazz rhythms as the basis of his poetry of racial pride.
His best-known poem is The Negro Speaks of Rivers, which was written in 1920.
From 1942 to 1962, as the civil rights movement was gaining traction, Hughes wrote an in-depth weekly column in a leading black newspaper, The Chicago Defender.
Personal life
Hughes never spoke publicly about his sexuality, but biographers point to coded references in his poems and a general acknowledgement that he was a gay man. A number of unpublished poems have also been identified which are believed to have been written by Hughes to a male lover.