100 Heroes: Louis Mountbatten
The gay man who was assassinated for being part of the royal family.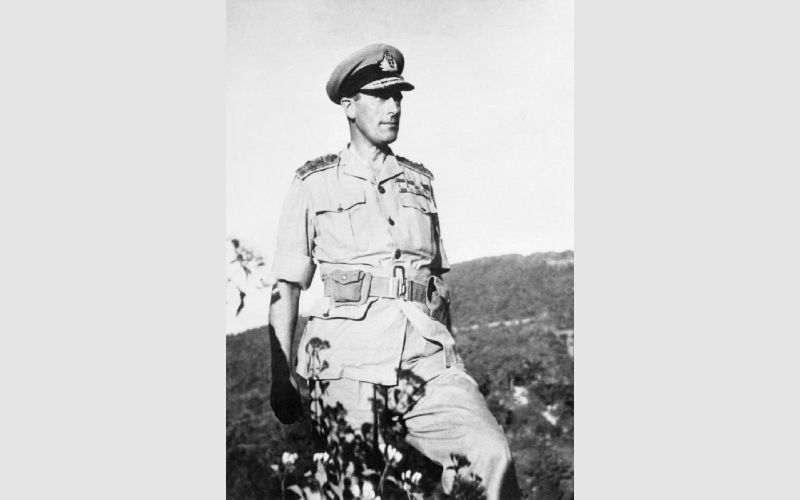 Louis Mountbatten was a member of the British royal family, Royal Navy officer and statesman, a maternal uncle of Prince Philip, Duke of Edinburgh, and second cousin once removed of Queen Elizabeth II.
During the Second World War, he was Supreme Allied Commander, South East Asia Command.
Early life
Born in Windsor in 1900 to the prominent Battenberg family, Mountbatten attended the Royal Naval College, Osborne, before entering the Royal Navy in 1916. He saw action during the closing phase of the First World War.
During the interwar period, Mountbatten continued to pursue his naval career, specialising in naval communications.
WWII
Following the outbreak of the Second World War, Mountbatten commanded the destroyer HMS Kelly and the 5th Destroyer Flotilla and saw considerable action in Norway, the English Channel and the Mediterranean. In August 1941, he received command of the aircraft carrier HMS Illustrious. He was appointed chief of Combined Operations and a member of the Chiefs of Staff Committee in early 1942, and organised the raids on St Nazaire and Dieppe. In August 1943, Mountbatten became Supreme Allied Commander South East Asia Command and oversaw the recapture of Burma and Singapore from the Japanese by the end of 1945.
India
In March 1947, Mountbatten was appointed Viceroy of India and oversaw the Partition of British India into India and Pakistan. He then served as the first Governor-General of India until June 1948.
Assassination
In August 1979, Mountbatten was assassinated by a bomb planted aboard his fishing boat in Mullaghmore, County Sligo, Ireland, by members of the Provisional Irish Republican Army.
He received a ceremonial funeral at Westminster Abbey and was buried in Romsey Abbey in Hampshire.
Personal Life
Mountbatten was married to Edwina Ashley.
Mountbatten's sexuality has been the subject of much speculation. It seems to be fairly well-accepted that Mountbatten had numerous sexual encounters with men.
It's been confirmed that the FBI held a file on Mountbatten detailing his sexual escapades.
There were also a number of allegations that Mountbatten had a preference for young boys, but nothing appears to have been confirmed regarding this.