100 Heroes: Lytton Strachey
The gay man who created the genre of literary biography.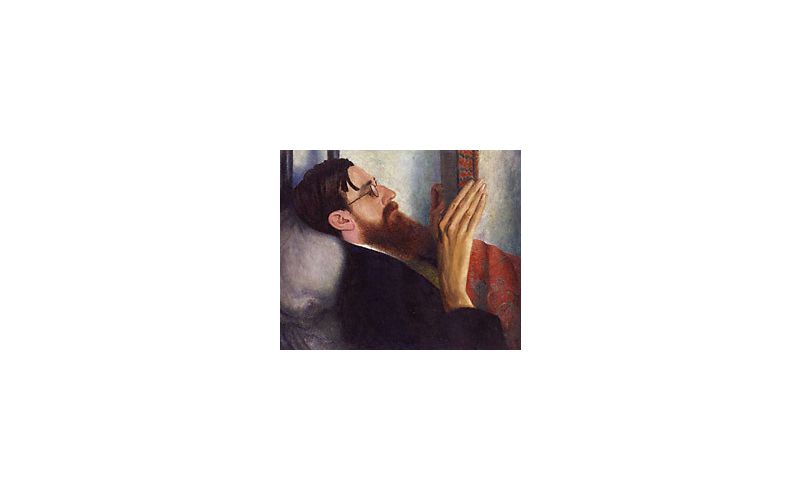 Lytton Strachey was a writer and critic.
A founding member of the Bloomsbury Group and author of Eminent Victorians, he is best known for establishing a new form of biography in which psychological insight and sympathy are combined with irreverence and wit.
Early life and education
Strachey was born in 1880 in London.
Strachey studied at Trinity College, Cambridge. Here, he formed an influential group of friends that were the foundations of what would become the Bloomsbury Group.
Strachey was part of the Midnight Society with Clive Bell, Leonard Woolf, Saxon Sydney-Turner, and A. J. Robertson.
Strachey also belonged to the Cambridge Apostles. The Apostles formulated an elitist doctrine of "Higher Sodomy" which differentiated the homosexual acts of the intelligent from those of "ordinary" men.
Career
After Strachey left Cambridge in 1905, he began writing reviews and articles for a number of publications.
Strachey's first literary success was Eminent Victorians (1918) - a collection of four short biographies of Victorian heroes. Unlike any biography of its time, Eminent Victorians examines the career and psychology of historical figures by using literary devices such as paradox, antithesis, hyperbole, and irony. This work was followed by another in the same style, Queen Victoria (1921).
Personal life
Though Strachey spoke openly about his homosexuality with his Bloomsbury friends, and had relationships with a variety of men including Ralph Partridge, details of Strachey's sexuality were not widely known until the publication of a biography by Michael Holroyd in the late 1960s.
One of Strachey's significant relationships was with Roger Senhouse.
Dora Carrington, the painter, and Strachey participated in a lifelong, open, loving but platonic relationship, and they eventually established a permanent home together at Ham Spray House, where Carrington would paint and Strachey would educate her in literature.
In 1921, Carrington agreed to marry Ralph Partridge, not for love but to secure their three-way relationship that consisted of herself, Strachey and Partridge.
Death
Strachey died of stomach cancer in 1932, aged 51.
In popular culture
Strachey was portrayed by Jonathan Pryce in the film Carrington (1995).