100 Heroes: Michel Eyquem de Montaigne
The gay man who became one of the world's most important philosophers.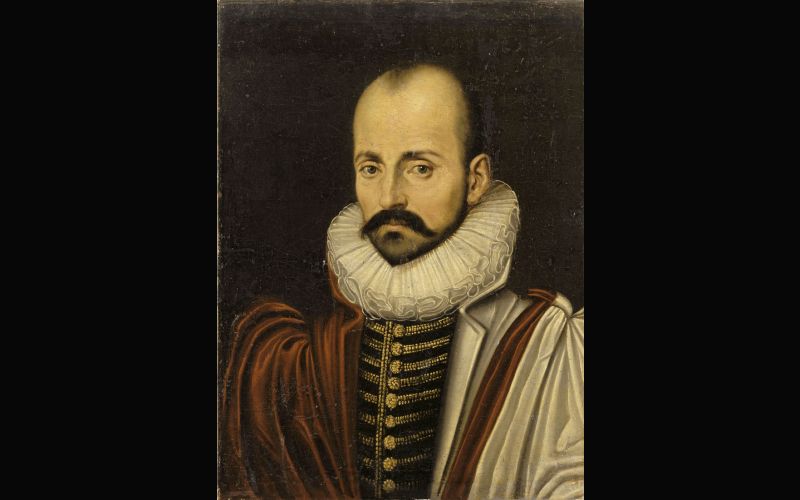 Michel Eyquem de Montaigne, Lord of Montaigne, was one of the most significant philosophers of the French Renaissance. He is particularly known for popularising the essay as a literary genre.
Life
Montaigne was born in 1533 in the Aquitaine region of France, on the family estate Château de Montaigne, in a town now called Saint-Michel-de-Montaigne, close to Bordeaux.
The family was very wealthy - his great-grandfather, Ramon Felipe Eyquem, had made a fortune as a herring merchant and had bought the estate in 1477, thus becoming the Lord of Montaigne. His father, Pierre Eyquem, Seigneur of Montaigne, was a French Catholic soldier in Italy for a time and he also had been the mayor of Bordeaux.
Montaigne's father placed a great deal of emphasis on education. Montaigne went on to study law and began a legal career but it is his writing that he is remembered for.
In an arranged marriage, Montaigne married Françoise de la Cassaigne in 1565. They had six daughters, but only the second-born, Léonor, survived infancy.
Montaigne died of quinsy at the age of 59, in 1592.
Essais
Essais  is a collection of a large number of short subjective essays on various topics published in 1580 that were inspired by Montaigne's studies in the classics. Montaigne's stated goal was to describe humans, and especially himself, with utter frankness.
Montaigne finds the great variety and volatility of human nature to be its most basic features. He describes his own poor memory, his ability to solve problems and mediate conflicts without truly getting emotionally involved, his disdain for the human pursuit of lasting fame, and his attempts to detach himself from worldly things to prepare for his timely death. He writes about his disgust with the religious conflicts of his time. He believed that humans are not able to attain true certainty.
The Essais exercised an important influence on both French and English literature, in thought and style.
The relationship
Montaigne met Etienne de La Boetie around 1557. The two men spent four years together until La Boetie died from the plague.
Montaigne wrote that he never experienced such love again.