100 Heroes: Michelangelo
The gay man who changed the way we thought about the world.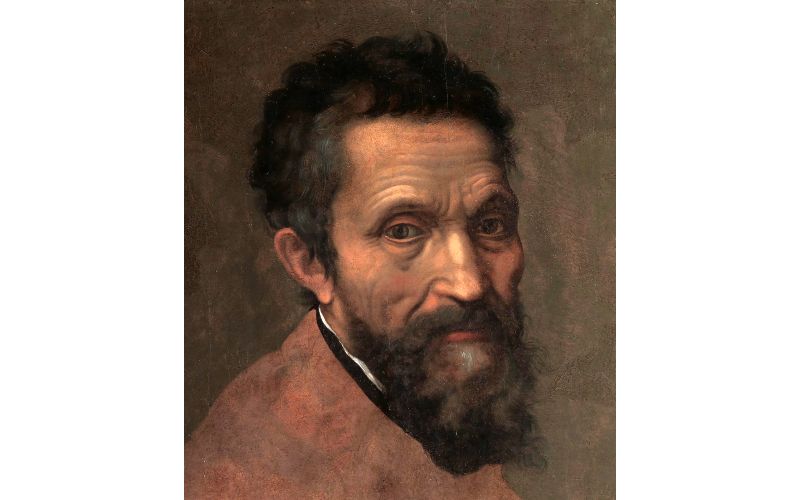 His full name was Michelangelo di Lodovico Buonarroti Simoni, but he is commonly referred to as simply Michelangelo.
Michelangelo was an Italian sculptor, painter, architect and poet of the High Renaissance who exerted an unparalleled influence on the development of Western art.
Several scholars have described Michelangelo as the greatest artist of his age and even as the greatest artist of all time.
A number of Michelangelo's works of painting, sculpture and architecture rank among the most famous in existence. His output in these fields was prodigious; given the sheer volume of surviving correspondence, sketches and reminiscences, he is the best-documented artist of the 16th century. He sculpted two of his best-known works, the Pietà and David, before the age of thirty. He also created two of the most influential frescoes in the history of Western art: the scenes from Genesis on the ceiling of the Sistine Chapel in Rome, and The Last Judgment on its altar wall.
Early life
Michelangelo was born on in 1475 in Tuscany and raised in Florence.
He showed an interest in art from a young age. At that time, the city of Florence was the centre of arts and learning.
After securing an apprenticeship with Ghirlandaio – a master in fresco painting – Michelangelo steadily began building his career.
Career
By the 1490s, Michelangelo was studying cadavers to study anatomy. These studies help to refine his techniques as a sculptor.
Michelangelo received several commissions from the powerful Medici family, helping to build his reputation.
In 1496, at the age of 21, Michelangelo moved to Rome where he continued to secure high profile commissions and create sculptures that were well-received.
In 1504, Michelangelo created his most famous work – the statue of David.
The ceiling of the Sistine Chapel – another of Michelangelo's iconic works – took four years to paint, beginning in 1508 and completed in 1512.
Personal life
We don't know a great deal about Michelangelo's personal life. He was known as being unconventional, and living a fairly simple life – obsessed with his work.
But he did write poetry, and one of the most notable poems was a romantic poem written by Michelangelo for Tommaso dei Cavalieri. Michelangelo met Cavalieri in 1532 – Michelangelo was 57 and Cavalieri was 23. This poem is one of the earliest examples we have of romantic writings by one man to another.
The correspondence between the two men confirms that Cavalieri was equally devoted to Michelanglo.
Another important relationship was with Cecchino dei Bracci. Michelangelo also appears to have had affairs with the men who modelled for him – such as Febo di Poggio, and Gherardo Perini.
Michelangelo died in Rome in 1564, at the age of 88.