100 Heroes: Nikolai Gogol
The gay man who became a giant of Russian literature.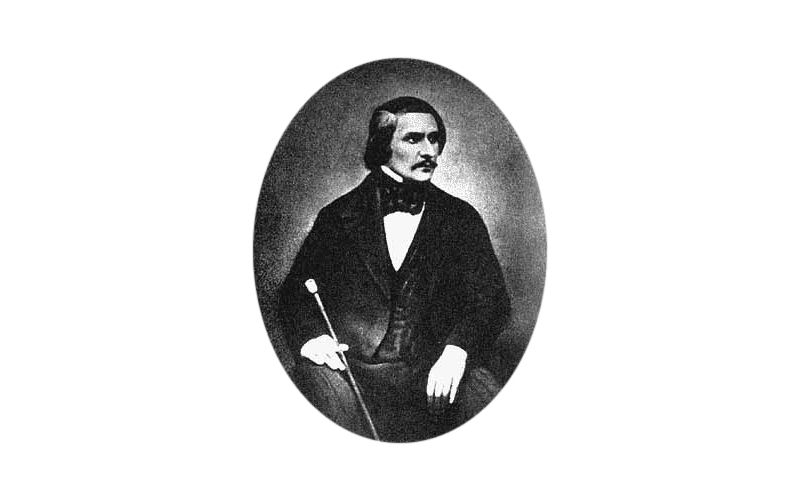 Nikolai Vasilievich Gogol was a Russian dramatist of Ukrainian origin.
Although Gogol was considered by his contemporaries to be one of the preeminent figures of the natural school of Russian literary realism, later critics have found in his work a fundamentally romantic sensibility, with strains of surrealism and the grotesque. His early works, such as Evenings on a Farm Near Dikanka, were influenced by his Ukrainian upbringing, Ukrainian culture and folklore. His later writing satirised political corruption in the Russian Empire. The novel Taras Bulba and the play Marriage, along with the short stories Diary of a Madman, The Tale of How Ivan Ivanovich Quarreled with Ivan Nikiforovich, The Portrait and The Carriage, are also among his best-known works.
Early life
Born in 1809, Gogol was born in the Ukrainian Cossack town of Sorochyntsi, then part of the Russian Empire.
From a young age, Gogol wrote poetry in Ukrainian and Russian, and was an amateur Ukrainian-language playwright. As a child, Gogol helped stage Ukrainian-language plays in his uncle's home theatre.
In 1828, on leaving school, Gogol moved to Saint Petersburg, to pursue his passion for writing.
Career
In 1831 Gogol brought out the first volume of his Ukrainian stories - Evenings on a Farm Near Dikanka - which met with immediate success. He followed it in 1832 with a second volume, and in 1835 by two volumes of stories entitled Mirgorod, as well as by two volumes of miscellaneous prose entitled Arabesques.
At this time Russian editors and critics such as Nikolai Polevoy and Nikolai Nadezhdin saw in Gogol the emergence of a Ukrainian, rather than Russian, writer, using his works to illustrate supposed differences between Russian and Ukrainian national characters. The themes and style of these early prose works by Gogol, as well as his later drama, were similar to the work of Ukrainian writers and dramatists who were his contemporaries and friends, including Hryhory Kvitka-Osnovyanenko and Vasily Narezhny.
At this time, Gogol developed a passion for Ukrainian history. His fictional story Taras Bulba, based on the history of Ukrainian cossacks, was the result of this phase in his interests.
Rome
From 1836 to 1848 Gogol lived abroad, travelling through France, Germany, and Switzerland. He eventually settled in Rome. For much of the twelve years from 1836 Gogol was in Italy developing an adoration for Rome. He studied art, read Italian literature and developed a passion for opera.
Sexuality
There is some debate about Gogol's sexuality.
He lived in a place and time where it was illegal to be gay, to he had to suppress that aspect of himself. There is only circumstantial evidence to be considered. However, biographers have concluded that Gogol was a gay man.
Death

In 1848, Gogol returned to Russia. Gogol died in 1852.