100 Heroes: Noel Coward
The gay man who made camp an art-form.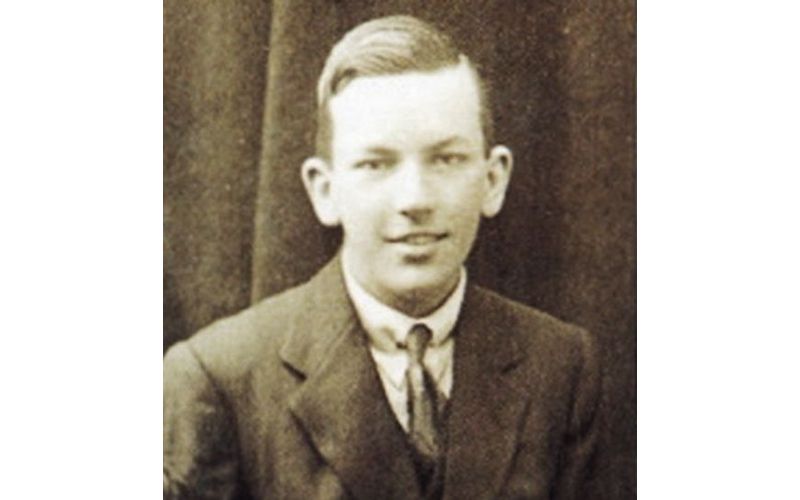 A recently discovered archive of photographs from Noel Coward provide us with a unique insight into gay life in the interwar years.
According to reporting by the Guardian, the recently discovered collection of photos was compiled in the 1930s by Coward's closest female friend, Joyce Carey.
Many of the photos were taken at Goldenhurst, Coward's country estate in Kent. The photos show us Coward and his friends at ease – they include famous faces but also plenty of handsome young men lounging in swimsuits.
This was a time when homosexuality was illegal, but Coward was protected by his wealth and celebrity. Only 25 years earlier, Oscar Wilde's equivalent fame and standing in the entertainment world had not been enough to protect him from arrest and imprisonment.
Who was Noel Coward?
Noel Coward was a playwright, composer, director, actor and singer, known for his wit, and flamboyance.
Coward attended a dance academy in London as a child, making his professional stage début at the age of eleven. As a teenager he was introduced into the high society in which most of his plays would be set. Coward achieved enduring success as a playwright, publishing
Coward published more than 50 plays. Many of his works – such as Private Lives, Design for Living, and Blithe Spirit – remain popular and are performed regularly.
Coward's stage and film acting and directing career spanned six decades, during which he starred in many of his own works.
Early life
Coward was born in 1899 in Teddington – a suburb of London.
He began performing as a child – appearing in amateur concerts. He studied dance and music. Professional theatre engagements soon followed and he was appearing in productions in London's West End.
At the age of 14, he attracted the attention of the painter Philip Streatfeild. Streatfeild introduced Coward into the world of London high society.
Career
After a brief period of service in WWI, Coward's career continued to flourish. He was writing plays and they were being staged in London.
His play, The Vortex, was his first major success, enabling to also build his profile in New York.
Coward was an incredibly productive writer. Not everything was a success, but he had numerous productions running and was something of a celebrity.
During WWII, Coward spent time running the British propaganda office in Paris, and was also commissioned by the British government to travel to America to use his influence to encourage US support for the British war effort. He also spent considerable time entertaining the troops.
In the post-war period, Coward maintained a high public profile. Writing and performing. He was particularly well-known for his cabaret act that he performed in both London and Las Vegas.
Personal life
While it was widely understood that Coward was a gay man, he didn't publicly address his sexuality.
Significant relationships included Graham Payn, Keith Winter, Louis Hayward, Alan Webb, Jack Wilson, Ned Rorem, and Prince George the Duke of Kent.
He was Knighted in 1969.
Coward died in 1973. The cause of death was heart failure.