100 Heroes: Oscar Wilde
The gay man who dared to speak about his love.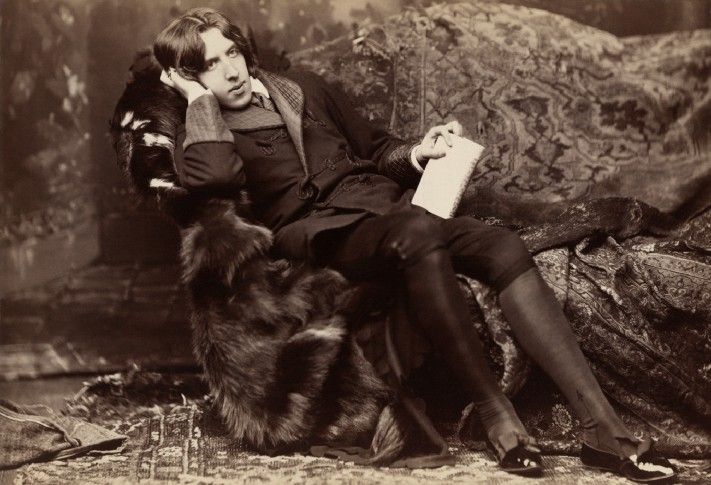 As we continue our celebration of the queer icons of our LGBTQ history, let's take a look at the life and legacy of Oscar Wilde.
The career
Born in Dublin in 1854, Oscar Wilde became one of London's most popular playwrights in the early 1890s.
He had studied at Oxford, where he had embraced the philosophy of aestheticism  -  a movement that valued the aesthetic values of art above any socio-political context. Wilde spent most of 1882 on a lecture tour of the United States, extolling the virtues of aestheticism.
Known for his biting wit, flamboyant style of dressing, and engaging conversational skills, Wilde became one of the best-known personalities of his day.
The work
Wilde was a prolific writer and poet. One of his best-known pieces of work is his only novel  -  The Picture of Dorian Gray, which was published in 1890. His plays  -  The Importance of Being Earnest, Lady Windermere's Fan, A Woman of No Importance, and An Ideal Husband continue to be performed today.
The marriage
In 1884, Wilde married Constance Lloyd. Together, they had two sons  –  Cyril and Vyvyan.
The men
Robbie Ross is believed to have been the first man to have caught Wilde's attention, they began a relationship in 1886  –  Ross was 17 years old. Ross remained an important friend throughout the remainder of Wilde's life.
In 1891, Wilde met Alfred Douglas  –  generally referred to as Bosie. Douglas was 21 at the time. Wilde and Douglas enjoyed scandalising Victorian society, and together they explored the world of working-class rent-boys and underground sex parties, often accompanied by their friend Alfred Taylor.
Queensberry Rules
Alfred Douglas was the son of the Marquess of Queensberry, a man with a fiery temper. Queensberry had confronted Wilde a number of times, warning him against association with Alfred.
In 1895, Wilde had the Marquess of Queensberry prosecuted for criminal libel. That trial resulted in evidence being brought forward that led to the arrest of Wilde for gross indecency with men.
The trial
Wilde was convicted on the charges of gross indecency and was sentenced to two years' hard labour  -  the maximum penalty possible. He was jailed from 1895 to 1897.
Alfred Taylor had been arrested alongside Wilde, and was also convicted and sentenced to two years.
Letters from Alfred Douglas to Wilde were presented as evidence against Wilde. Douglas's 1892 poem Two Loves, which was used against Wilde at trial, ends with a line that refers to homosexuality as 'the love that dare not speak its name.' No charges were brought against Douglas.
Paris
On his release from prison, Wilde immediately travelled to Paris, where he died a few years later.
The legacy
Wilde died in 1900, aged 46.
Wilde's writing has stood the test of time  -  his wit and intellect shine throughout his work. Wilde's dramatic and very public fall from grace cemented in the public consciousness that here was a brilliant writer who was a gay man.
While the line 'the love that dare not speak its name' is often mistakenly attributed to Wilde, it is Wilde's fearlessness  –  and perhaps the love of attention that his notoriety brought him at the height of his celebrity  –  that gives us all courage to speak, to love, and to embrace who we are.