100 Heroes: Patrick White
The gay man who became a giant of Australian literature.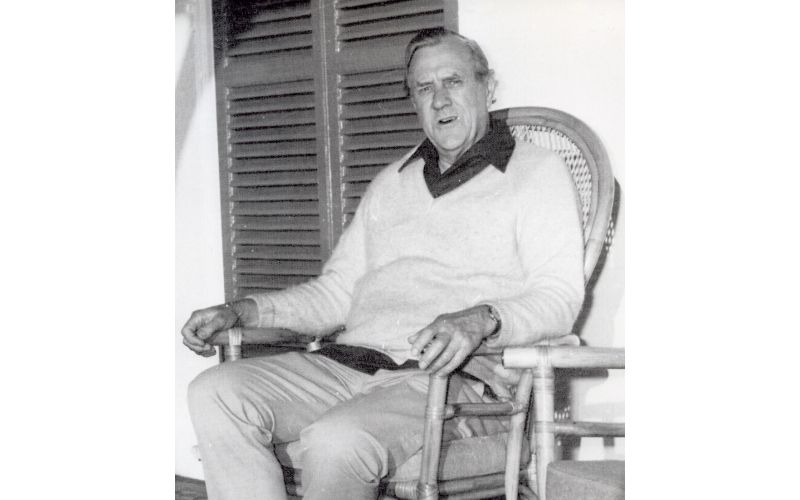 Patrick White was an Australian writer who published 12 novels, three short-story collections, and eight plays, from 1935 to 1987.
White's fiction employs humour, florid prose, shifting narrative vantage points and stream of consciousness techniques. In 1973 he was awarded the Nobel Prize in Literature.
Early life
White was born in London in 1912.
Originally from Australia, his parents took the family back to Sydney when White was six months old.
White initially attended a boarding school near Sydney, but was later sent to a boarding school in England.
After finishing school, White returned to Australia and worked on a rural farming property for two years.
Travelling the world
From 1932 to 1935, White lived in England, studying French and German literature at King's College, Cambridge University.
During White's time at Cambridge he published a collection of poetry entitled The Ploughman and Other Poems, and wrote a play named Bread and Butter Women.
After completing his degree, White moved to London.
In 1937, White's father died, leaving him a large inheritance. This enabled White to write full-time in relative comfort. Two more plays followed before he succeeded in finding a publisher for Happy Valley.
Towards the end of the 1930s, White spent time in the United States, including Cape Cod, Massachusetts, and New York City – during this period he wrote The Living and the Dead.
By the time World War II broke out, White had returned to London and joined the British Royal Air Force. He was accepted as an intelligence officer, and was posted to the Middle East. He served in Egypt, Palestine, and Greece before the war was over. While in the Middle East, he had a relationship with a Greek army officer, Manoly Lascaris, who was to become his life partner.
White and Lascaris lived together in Cairo for six years before moving to a small farm purchased by White near Sydney, in 1948.
After the death of White's mother in 1963, they moved into a large house, Highbury, in Centennial Park, where they lived for the rest of their lives.
Growth of writing career
In 1955, White published The Tree of Man. Although the novel received a lukewarm reception in Australia, it was critically acclaimed in the United States.
His next novels, Voss, and Riders in the Chariot, were also major successes and White's reputation as an internationally renowned author was established.
White was awarded the Nobel Prize for Literature in 1973.
Personal life
White had numerous relationships with men throughout the years, but it was Manoly Lascaris that he spent most of his life with.
White died in Sydney on 30 September 1990.