Paul Burston - activist turned writer
From journalism to writing and a queer literary salon.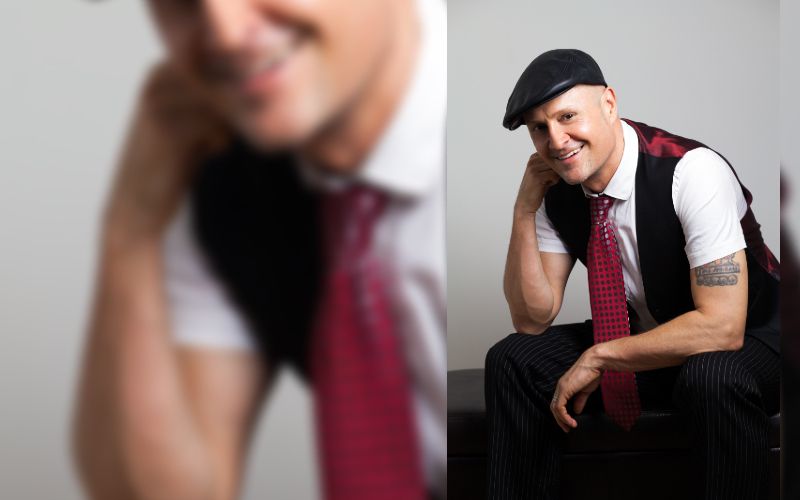 Writer Paul Burston has been one of the voices that has helped shape LGBTQ life. We caught up with Burston to reflect on his career.
You made the move into journalism a few years after you'd graduated from university — was journalism always part of your career plan?
I never had a career plan. I went to university to study English and Religious Studies, then changed to English and Drama. I left in 1987 with some vague notion of working in the theatre and put on a few fringe productions, acting and directing. Then I got heavily involved in lesbian and gay politics.
Friends got ill and starting dying of AIDS, and I joined the AIDS activist group ACT-UP. That took over my life for a few years. Out of it came the need to write about what was going on and I fell into journalism. I was 25 when I had my first piece published.
My first two staff positions on magazines came about because the men in those jobs both died of AIDS. It's something I've always been conscious of. I owe an enormous debt to the gay men who came before me.
How did you develop your confidence as a writer?
I'd always been good at English. My teachers often singled me out for praise — which didn't go down well with the boys who bullied me at school. Also, I'd always written for pleasure. I was writing short stories in junior school and longer stories in my teens. I started and gave up on several novels.
Then, at university, I started writing plays. Staging them and seeing the response gave me greater confidence in my writing. But it wasn't until the early 90s that I first had a book published.
What did it feel like to have your first book published?
It was incredibly exciting. I still get a buzz whenever I see my books in shops or libraries or when people send me photos on social media.
I grew up in a house without any books. I was the first in my family to go to university. The idea that I would become a professional writer never occurred to me. It still surprises me.
Who are some of the writers who are your literary heroes or inspirations?
Derek Jarman was a personal friend and a huge inspiration. He actively encouraged and supported young writers. In many ways he was a role model, both as an activist and a writer and mentor. I'm a great fan of Tennessee Williams. I think he wrote about human frailty in such an insightful way. I also love James Baldwin, Belinda Bauer, Armistead Maupin, Gillian Flynn, Erin Kelly, Stephen King. I'm an avid, omnivorous reader.
What are some of the skills or attributes that you need in order to build a successful career as a writer?
Commitment, discipline and a thick skin. You need to learn to take criticism or your writing won't improve. Few of us think our work is ever good enough — and that's what drives us to work harder and improve. Read a lot. Write a lot. Write every day if you can. Also, be prepared to spend a fair amount of time on social media building your readership — publishers expect it.
You've founded the Polari Literary Salon , which you've toured throughout the UK. Do you see much variation in queer literary life in different parts of the UK?
We perform shows and also run writing workshops at each destination. Obviously, in places like Brighton or Manchester – where there's a large queer community – you expect to find more LGBTQ writers than you might find in a small town in mid-Wales. But one thing I've found is that there are lots of stories out there waiting to be told and lots of diverse voices eager to be heard. That's what we try to give them — an opportunity to tell their stories and have their voices heard.
If someone was interested in being a writer, or trying their hand at writing, what advice or guidance would you give them?
Come to an event! Join a writing group. Become part of a writing community. It can be very lonely but there are lots of ways to connect with other writers.
Write as often as possible. Be prepared for rejection. Few writing careers follow a straightforward path. I wrote my last two novels out of contract. This was after writing four novels under contract to a major publisher. Now I'm writing under contract again. It's a risky business. You have to love it and you have to stick with it. Don't give up at the first hurdle. Or the fourth. Or the tenth. Keep going!
Follow Paul Burston on Twitter