100 heroes: Peter Allen
The talented boy from Oz.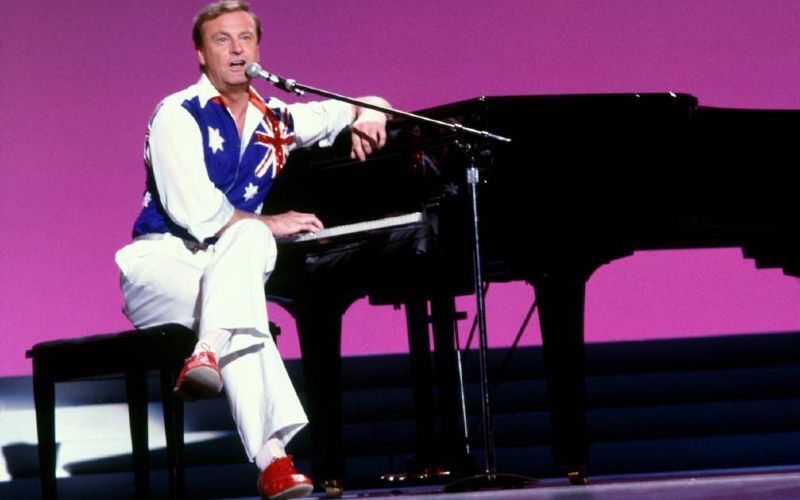 Peter Allen was a singer-songwriter, musician and entertainer. He was known for his flamboyant stage persona and lavish costumes.
Although he achieved international success as a performer, his greatest achievements were as a songwriter. He won an Academy Award in 1981 for his song Arthur's Theme, but his songs also delivered major hits for some of musics biggest names of the era.
Early life
Born in 1944 in Tenterfield in rural Australia, Peter Allen was originally known as Peter Woolnough.
Peter Woolnough and Chris Bell began performing together as the Allen Brothers. By the early 1960s, they had become a popular cabaret and television double-act.
Peter Woolnough eventually went solo, but continued to perform as Peter Allen.
Career as a songwriter
Hits written by Allen include:
I Honestly Love You (1974), performed by Olivia Newton-John.
Don't Cry Out Loud (1978), performed by Melissa Manchester.
Arthur's Theme (1981), performed by Christopher Cross.
Career as a performer
Allen was the quintessential cabaret showman. He was known for his energetic stage presence and flamboyant costumes.
Signature numbers developed by Allen included:
I Go To Rio (1976)
I Still Call Australia Home (1980)
Personal life
Allen married Liza Minnelli in 1967; they were divorced in 1974.
One of Allen's most significant relationships was with Gregory Connell. Connell and Allen met in the late-70s. They were together until Connell's death in 1984.
Allen died in 1992. He died from an AIDS-related illness.
The Boy from Oz
In 1998, a stage musical celebrating Allen's life debuted – it was called The Boy From Oz. Hugh Jackman played the role of Peter Allen in the Broadway production of The Boy From Oz.