Remembering Matthew Shepard - the homophobic murder that shocked the world
A violent death. A powerful legacy.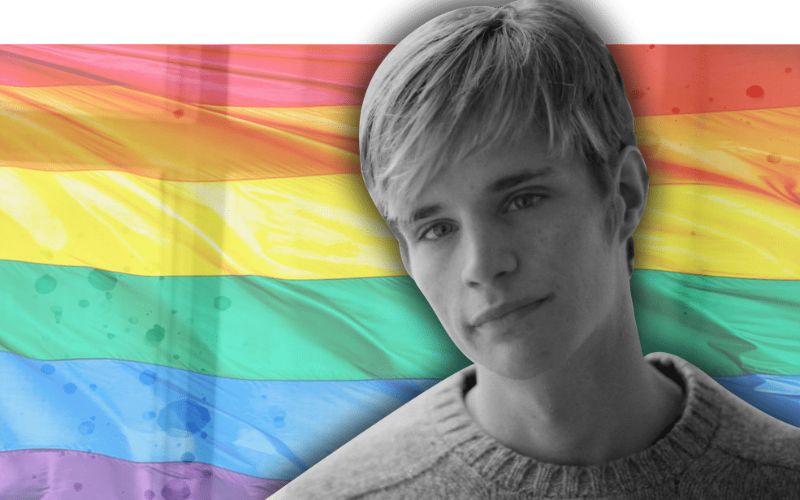 It was on 12 October in 1998 that Matthew Shepard died. He was 21 years old.
Shepard died as the result of the horrific injuries that had been inflicted on him during an attack a few days earlier. On 6 October, Shepard had walked into a bar and met two guys. They beat him and tortured him. Six days later, he was dead.
Early Life
Matthew Shepard was born in Wyoming in 1976,
When his father's work took his parents to Saudi Arabia, Shepard went to school in Switzerland.
After graduating from high school, Shepard returned to the US for college – eventually deciding to study political science at the University of Wyoming in Laramie.
Murder
On 6 October, 1998 – on the outskirts of Laramie – Matthew Shepard was beaten and tortured. He died six days later from severe head injuries.
Shepard's death shocked the world. He was a young, gay man going to college in  a state that is part of the rural conservative heartland of America. His brutal murder appeared to be a hate crime, triggered by homophobia. His two attackers were quickly arrested – both men are serving two consecutive life terms for kidnapping and murder.
Legacy
Anti hate-crime legislation was subsequently passed at the national level in the United States, named after Shepard – expanding the law to include offences motivated by sexual orientation, gender, or disability.
In the years following Matthew's murder, his parents established the Matthew Shepard Foundation. The Foundation runs advocacy, support, and outreach programs for young LGBTQ people.
Shepard's remains have been interred in the National Cathedral in Washington D.C. In the context of American public life, internment in the National Cathedral is a momentous honour  – effectively confirming Shepard's status as an LGBTQ martyr.
There is some complexity to the Matthew Shepard story that is often overlooked. But whatever the precise events that led Shepard to get into the truck of his murderers, the way his life ended in torture defies comprehension.
Shepard's legacy has been profound. His brutal death helped spur a national soul-searching about homophobia, and gave momentum to discussions regarding equality for LGBTQ people around the world.