Back to school with the gay naturists
If you like getting naked, here's some useful starting points.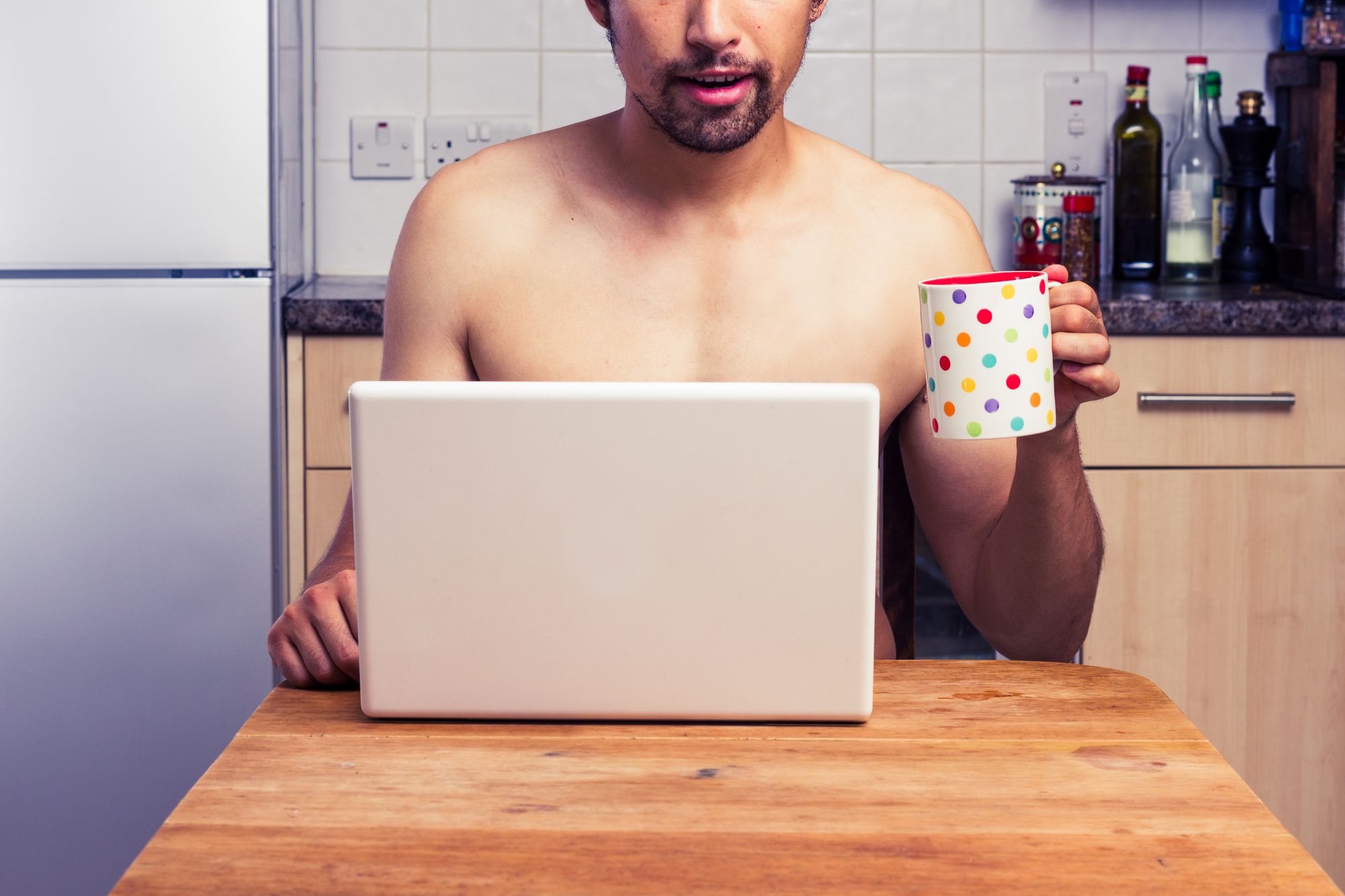 If you're a guy that's into other guys and you're looking for some opportunities to get naked with other guys, it can be a bit confusing to know where to start.
One option is Go Naked magazine. Go Naked is a helpful magazine and online community that provides lots of opportunities to connect with other guys who love getting their clothes off.
They recently hosted a Naked University day - a whole series of online workshops on a range of different subjects. Everyone - teachers and students - naked, obviously.
I volunteered to run a workshop about podcasting.
I'm not any kind of podcasting expert, but I like podcasts, I produce a couple of podcasts, and I've made plenty of mistakes when it comes to podcasts. So I structured the workshop as An Introduction to Podcasting.
It's a while since I've done any formal kind of teaching and I was a bit nervous.
Perhaps surprisingly, I wasn't nervous about being naked in front of the class - that part gave me zero anxiety.
Anyway, it all seemed to go fairly smoothly. I'm not totally sure how many people tuned in for the class but it was an engaged group with plenty of questions and comments. I felt prepared and the class didn't under-run or over-run.
My one disappointment was that my camera and microphone set-up meant that everyone could really only see my face and torso. It wasn't that I needed any exhibitionist exposure or validation - although that's never a bad thing - but I think that the whole point of the Naked University is to really celebrate every inch of being naked.
Bottom line - I enjoyed it and it's something that I'd happily do again.
Naked University - I'm into it!
Nick Vannello talks about the world of Go Naked
You can listen to my interview with Nick Vannello - the man behind Go Naked - to find out how it all developed, how to get involved, and some handy hints on tips on how to have fun with your clothes off.
The After Dark edition
If you want to explore the sexed-up side of gay naturism, check out the After Dark edition on this topic.