100 Heroes: Robert Boothby
The gay man who was at the centre of political scandal.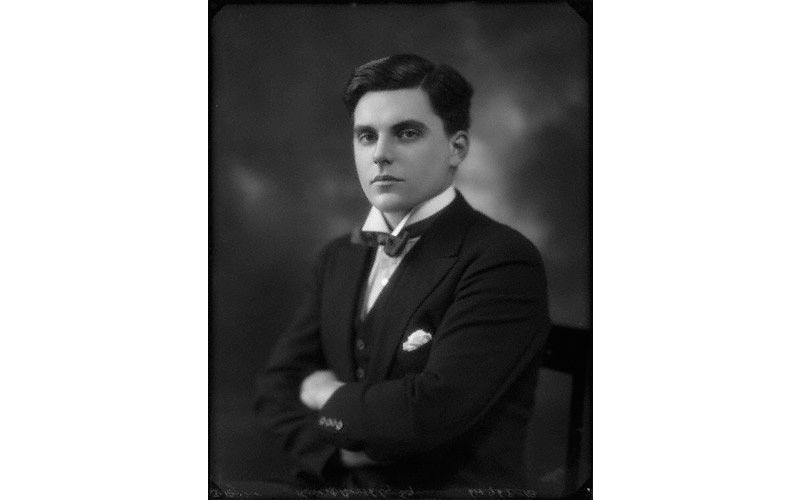 Robert Boothby was a British Conservative politician.
Early life
Born in 1900, Boothby was educated at Eton College, and Magdalen College, Oxford.
Before going up to Oxford, near the end of the First World War, he trained as an officer and was commissioned into the Brigade of Guards, but was too young to see active service.
Boothby read History at Oxford. After Oxford he became a partner in a firm of stockbrokers.
Politics
Boothby was elected as Member of Parliament for Aberdeen and Kincardine East in 1924. He held the seat until its abolition in 1950, when he was elected for its successor constituency of East Aberdeenshire. Re-elected a final time in 1955, he gave up the seat in 1958 when he was raised to the peerage.
Homosexual law reform
During the 1950s Boothby was a prominent advocate of decriminalising homosexual acts between men. In his memoirs, he wrote that he was determined to 'do something practical to remove the fear and misery in which many of our most gifted citizens were then compelled to live'.
In December 1953 he sent a memorandum to David Maxwell Fyfe, then the Home Secretary, calling for the establishment of a departmental enquiry into homosexuality.
He argued that:
"By attaching so fearful a stigma to homosexuality as such, you put a very large number of otherwise law-abiding and useful citizens on the other side of the fence which divides the good citizen from the bad. By making them feel that, instead of unfortunates they are social pariahs, you drive them into squalor – perhaps into crime; and produce that very "underground" which it is so clearly in the public interest to eradicate."
Boothby premised his argument for law reform on the idea that it was the role of the state 'not to punish psychological disorders – rather to try and cure them'. He argued in the House of Commons that the law as it was did not 'achieve the objective of all of us, which is to limit the incidence of homosexuality and to mitigate its evil effects'.
After the Departmental Committee on Homosexual Offences and Prostitution recommended decriminalisation in the Wolfenden Report of 1957, Boothby claimed that, through his correspondence with Fyfe, he had been 'primarily responsible' for the committee's establishment.
Personal life
Partly because of his support for homosexual law reform, Boothby was subject to public rumours about his sexuality, although he insisted publicly in 1954 that he was 'not a homosexual'. He did, however, comment that 'sub-conscious bi-sexuality is a component part of all of us and the majority of males pass through a homosexual period'.
In 1963, Boothby began an affair with East End cat burglar Leslie Holt, a younger man he met at a gambling club. Holt introduced him to the gangster Ronald Kray, the younger Kray twin, who allegedly supplied Boothby with young men and arranged orgies in Cedra Court, receiving favours from Boothby in return.
Boothy died of a heart attack, aged 86.