100 Heroes: Robert Louis Stevenson
The gay man who wrote of some of the world's most iconic stories.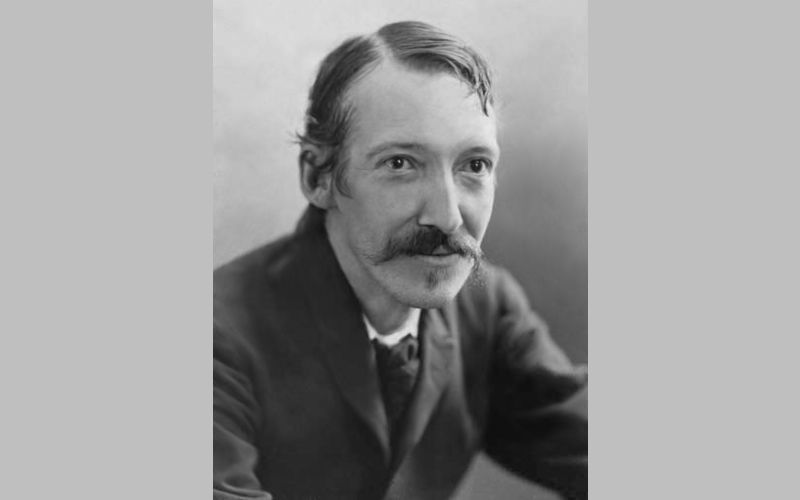 Robert Louis Stevenson was a novelist, poet and travel writer. His most popular novels include Treasure Island, Kidnapped, and Strange Case of Dr Jekyll and Mr Hyde.
Early life
Born in 1850 in Edinburgh, Stevenson suffered from ill health throughout his life – susceptible to bronchial issues, coughs and fevers.
An only child, Stevenson's ill-health meant that he was often absent from school, taught at home by private tutors.
He went on to study engineering at university.
Career
Stevenson's passions were travel and writing. He was active in literary circles, and travelled frequently. He began writing about his travels and his first travel book was published in 1878.
Samoa
In 1889, Stevenson moved to Samoa – primarily for his health.
Personal life
Stevenson married Fanny Van de Grift Osbourne in 1880.
There's not a lot of detail about Stevenson's sexuality. His novel Strange Case of Dr Jekyll and Mr Hyde has been interpreted as a parallel to the double life of gay men in the Victorian era. The novel was written in 1885 – a year in which an amendment to an act of parliament made same-sex sexual activity a criminal offence.
Contemporaries acknowledged that Stevenson was very attractive to men, that he enjoyed the attention that this generated.
He died in 1894 of a brain haemorrhage. He was 44 years old.