100 Heroes: Ronnie Cartland
The gay man who became a war hero.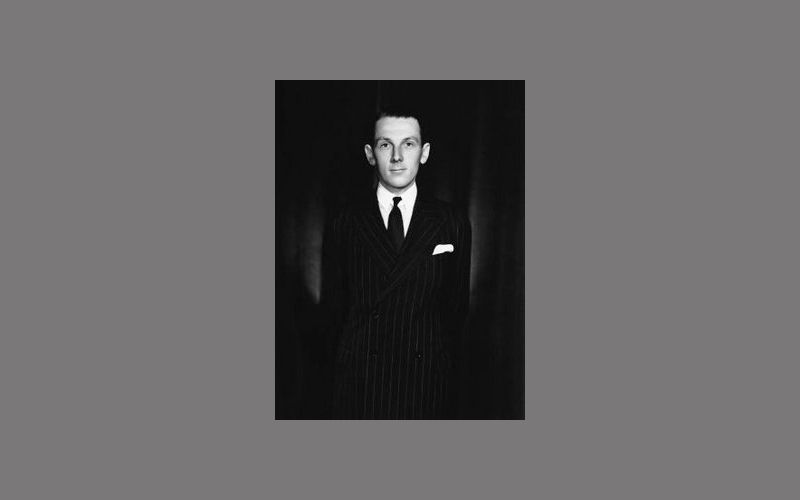 Ronnie Cartland (3 January 1907-30 May 1940) was a British Conservative Party politician.
He was the Member of Parliament (MP) for King's Norton in Birmingham from 1935 until he was killed in action, aged 33.
He was the brother of the novelist Barbara Cartland.
Early life
Born in 1907, Cartland's father was killed in WW1.
In 1919, the family moved to London. His father had been active in politics, and after finishing school, Cartland began to work for the Conservative Party.
Parliamentary career
Cartland was elected to parliament in 1935.
Cartland was one of the group of gay parliamentarians who had visited Berlin frequently in the 1930s. He advocated against appeasement in the face of rising fascism and expansionism in Germany.
Military career
In 1937, Cartland was commissioned in the Territorial Army. By August 1939, he was a lieutenant in the Worcestershire and Oxfordshire Yeomanry.
When the Germans commenced the French and Low Countries campaign in May 1940, he was serving in the 53rd Anti-Tank Regiment (The Worcestershire Yeomanry), Royal Artillery. The unit was assigned to defend the town of Cassel, a hilltop site near one of the main roads leading to the Channel port of Dunkirk, France. Cartland and his men held off the Germans from 27 to 29 May.
On the evening of 29 May, Cartland and his unit split up and joined the retreating British Expeditionary Force, which was heading towards Dunkirk. On 30 May 1940 during the Battle of Dunkirk, while he was reconnoitering his position from a ditch, he was shot and killed near Watou, Belgium.