100 Heroes: Rudi Gernreich
The gay man who was a groundbreaking fashion designer and queer activist.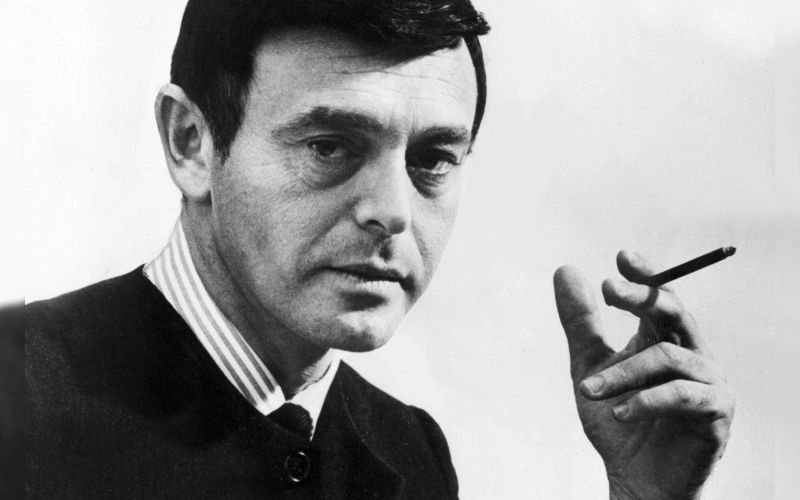 The designs of Rudi Gernreich were among the most innovative and dynamic fashion of the 1960s. He purposefully used fashion design as a social statement to advance sexual freedom, producing clothes that followed the natural form of the female body, freeing them from the constraints of high fashion.
He was the first to use cutouts, vinyl, and plastic in clothing. He designed the first thong bathing suit, unisex clothing, and the first swimsuit without a built-in bra.
Gernreich also played an important role in shaping the early gay liberation movement.
Early Life
Born in 1922, Gernreich's family lived in Vienna. With an aunt and uncle who owned a dress shop in Vienna, Gernreich was immersed in fashion from an early age.
Following the German annexation of Austria in 1938, Gernreich and his mother escaped to the United States – Jewish refugees fleeing the Nazis.
They settled in Los Angeles, where Gernreich was able to attend college and study art.
Career
Gernreich's fashion career began in earnest in the early 1950s. He began designing his own line of clothes, and then worked for William Bass, Westwood Knitting Mills, and Genesco, as well as designing costumes for Lester Horton's dance company.
In 1960, Gernreich launched his own brand and soon opened a showroom in New York City. He became known as an avant-garde designer – nis work paired minimalist designs with bright, psychedelic colours and strong geometric patterns, pushing the boundaries of contemporary women's clothing.
Personal Life and Activism
Gernreich was influenced by his friendship with activist Harry Hay – they first met in 1950, and the two briefly became lovers.
In 1951 Gernreich was arrested and convicted in a police homosexual entrapment case, which was common in Southern California at that time.
Gernreich was a founding member and financial supporter of the Mattachine Society.
In 1953, Gernreich met Oreste Pucciani – a pivotal figure in the gay rights movement. Gernreich and Pucciani lived together in Los Angeles until Gernreich's death in 1985. He was diagnosed with lung cancer and died at the age of 62.