100 Heroes: Sergei Diaghilev
The gay man who founded one of the most influential ballet companies in the world.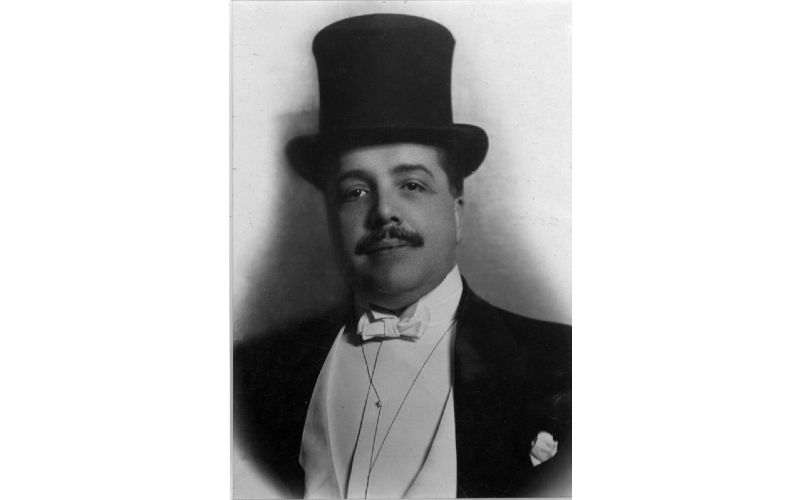 Sergei Diaghilev was an art critic, patron, ballet impresario and founder of the Ballets Russes, from which many famous dancers and choreographers would arise.
Early life and career
Born in 1872 in Selishchi in Russia, Diaghilev moved to St Petersburg to study law.
Instead of studying law, he began taking classes at the St Petersburg Conservatory of Music - with a focus on singing and music.
During his time in St Petersburgh, Diaghilev became part of a group of art-lovers who referred to themselves as the Nevsky Pickwickians.
In 1899, Diaghilev became special assistant to Prince Sergei Mikhaylovich Volkonsky, who had recently taken over directorship of all Imperial theatres.
Ballets Russes
In the early 1900's, Diaghilev began presenting Russian art and music at major events in Paris.
In 1909, he was invited to present a showcase of Russian ballet and opera in Paris. This project led to the formation of the Ballets Russes. The company included the best young Russian dancers - including Anna Pavlova, Adolph Bolm, Vaslav Nijinsky, Tamara Karsavina, and Vera Karalli. They were immediately a sensation.
Diaghilev and the Ballets Russes developed a more complicated form of ballet with show-elements intended to appeal to the general public, rather than solely the aristocracy.
Diaghilev collaborated with Igor Stravinsky, who composed pieces for the Ballets Russes.
Diaghilev left Russia at the beginning of the 1917 revolution and didn't return. He was condemned by the Russian authorities. Diaghilev based himself in London and continued to work and lead the Ballets Russes.
Many of Diaghilev's proteges went on to become instrumental in the development of dance around the world.
Personal life
It appears to have been widely acknowledged among his contemporaries that Diaghilev was a gay man.
His most famous lover was Nijinsky. Other significant relationships included Anton Dolin, Serge Lifar, Boris Kochno, and Igor Markevitch.
He died of diabetes, in Venice in 1929.