100 Heroes: Simeon Solomon
The gay man who became a leading painter.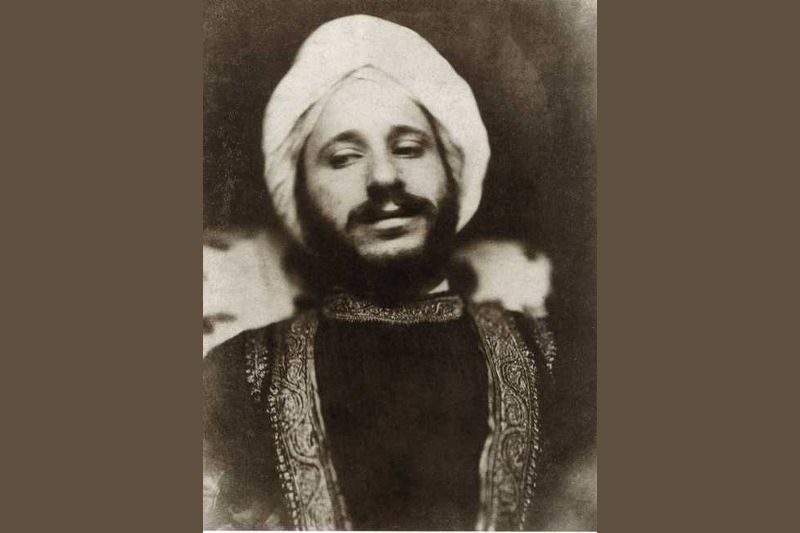 Simeon Solomon was a British painter associated with the Pre-Raphaelites who was noted for his depictions of Jewish life and same-sex desire. His career was cut short as a result of public scandal following his arrests and convictions for attempted sodomy in 1873 and 1874.
Biography
Solomon was born in 1840 into a prominent Jewish family.
Born and educated in London, Solomon started receiving lessons in painting from his older brother around 1850. He started attending Carey's Art Academy in 1852. His older sister first exhibited her works at the Royal Academy during the same year.
As a student at the Royal Academy Schools, Solomon was introduced through Dante Gabriel Rossetti to other members of the Pre-Raphaelite circle, as well as the poet Algernon Charles Swinburne and the painter Edward Burne-Jones in 1857. His first exhibition was at the Royal Academy in 1858. He continued to hold exhibitions of his work at the Royal Academy between 1858 and 1872. In addition to the literary paintings favoured by the Pre-Raphaelite school, Solomon's subjects often included scenes from the Hebrew Bible and genre paintings depicting Jewish life and rituals. His association with Swinburne led to his illustrating Swinburne's controversial novel Lesbia Brandon in 1865.
In 1873, Simeon was arrested for soliciting in public toilets and having sex with a 60-year-old stableman named George Roberts. Both men were charged with indecent exposure and an attempt to commit buggery. Both were found guilty, fined £100 and sentenced to 18 months hard labour. He was arrested again in 1874 in Paris on a similar charge, after which he was sentenced to spend three months in prison.
After his prosecutions he no longer exhibited, but his work was collected by such figures as Oscar Wilde, John Addington Symonds, Count Eric Stenbock, and Walter Pater.
In 1884, he was admitted to the workhouse where he continued to produce work, but his life and talent were blighted by alcoholism. Twenty years later in 1905, he died from complications brought on by his alcoholism. He was buried at the Jewish Cemetery in Willesden.
Examples of his work are on permanent display at the Victoria and Albert Museum, Wightwick Manor in Wolverhampton, and at Leighton House in west London. Retrospectives of his work have been held at the Birmingham Museum and Art Gallery in 2005–6, and in London at the Ben Uri Gallery in 2006.