Sultana Biscuits
Simple to make and tasty to eat.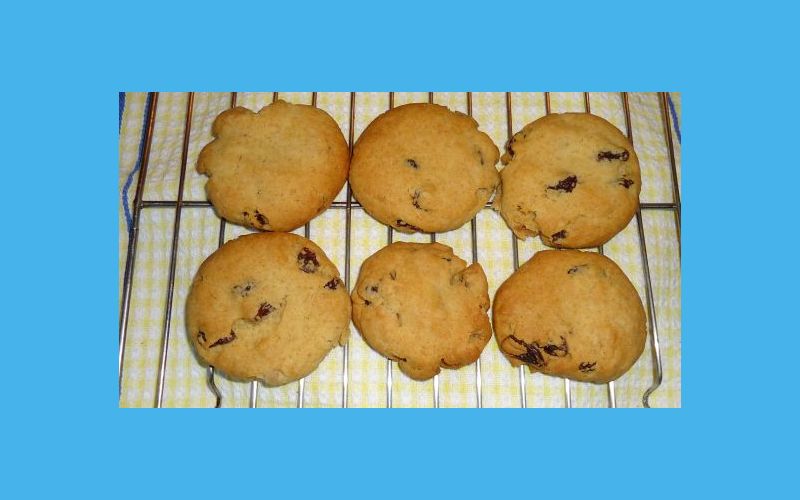 These biscuits are easy to make and tasty to eat, but they are a bit basic. This recipe is a good base from which you can experiment with different flavour ingredients to make them more interesting.
The recipe is from the Food.com site.
INGREDIENTS
115g butter
115g sugar
1tbsp golden syrup
1tbsp milk
1tsp baking soda (bicarbonate of soda)
230g flour
1tsp vanilla
pinch of salt
120g sultana
DIRECTIONS
Place first 5 ingredients in a saucepan and melt together slowly.
Add in the flour, salt, vanilla essence and sultanas.
Mix well, then place teaspoonfuls rolled into balls, on a cold ungreased tray.
Flatten gently with a fork and bake in a moderate oven 180'C for 10 - 15 minutes.
Cool on a wire rack.