Sustainability is on-trend with organic underwear
Modus Vivendi goes green and it looks good.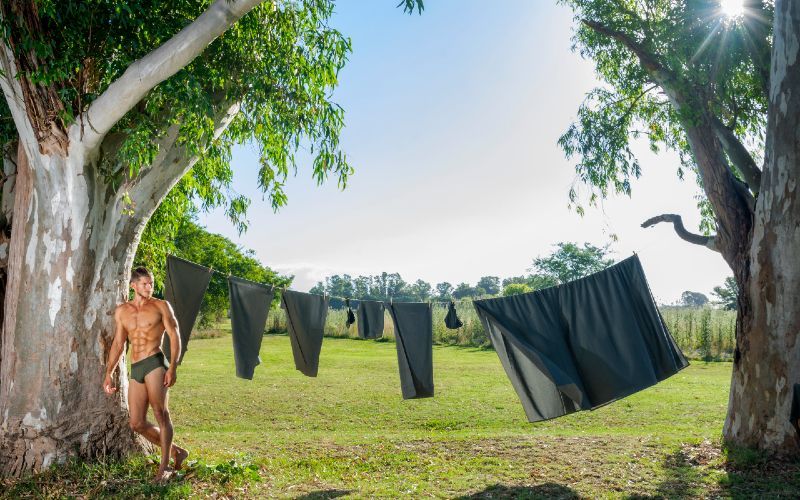 Modus Vivendi has gone green, and the results look good.
Their Organic line delivers 100% sustainable underwear – using organic cotton.
A retro aesthetic is imbued with sex-appeal that harks back to classic images of masculinity and machismo.
It's not just the cotton that's sustainable, the dyeing and washing procedure used in the manufacture of this range also complies with the required organic standards. The raw materials have been sourced from certified organic farms and no harmful substances have been used in the production of this underwear.
The range is available in white, black, and a dark khaki green and comes in thongs, briefs, boxers, low-cut briefs, jockstraps, tanga briefs, sweatshirts, and a tank.
Credits
Underwear: Organic by Modus Vivendi
Photographer: Gastohn Barrios
Models: Lucas Sabadini and Pablo Garcilazo
Location: Argentina