100 Heroes: Tab Hunter
The gay man who was a major star in the golden age of Hollywood.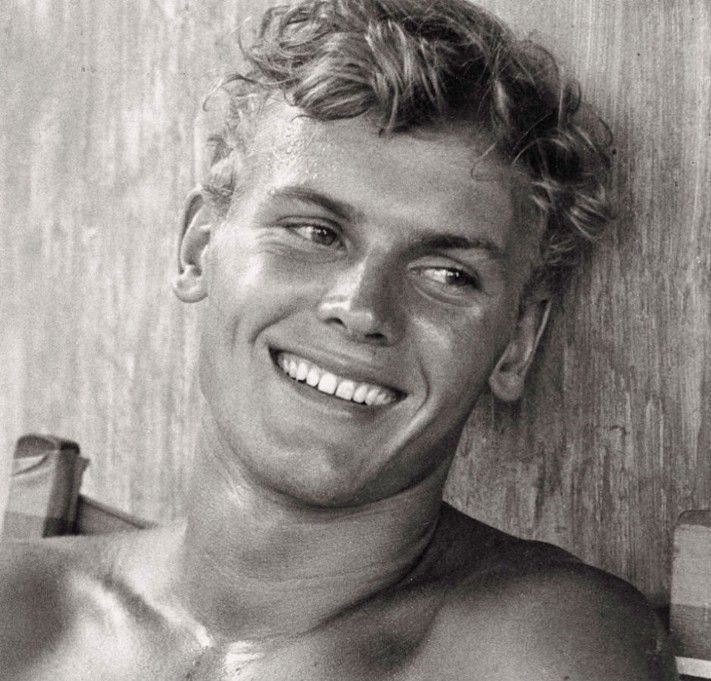 Tab Hunter was one of the major stars of the Hollywood studio system in the 1950s. By any standard he was incredibly attractive. He was also gay.
Name
Originally named Arthur Andrew Kelm, his name was changed to Tab Hunter by his first agent when he made the move to Hollywood in 1950.
Early Life
Born in New York City in 1931, after his parents separated Hunter grew up in California.
At the age of 15, Hunter joined the US Coast Guard – having lied about his age in order to join. He was discharged when it was discovered that he was too young to join.
Career
Having always been interested in movies, a friend introduced Hunter to talent agent Henry Willson. Willson – who was gay – specialised in representing attractive young men.
Hunter's first film was a minor part in The Lawless (1950), which led to the lead role in Island of Desire (1952). Island of Desire was a hit, Hunter's career began to take off, and he was offered a contract with Warner Bros.
Success also came through music. Hunter released a number of recordings – his single Young Love (1957) sold over one million copies.
While the peak of his star status was the 1950s, Hunter continued to act through the 1960s and 1970s, appearing in films, television productions, and also on stage.
The 1980s saw a resurgence in Hunter's career, when he appeared in the John Waters film Polyester (1981), opposite Divine.
Personal life
Rumours about Hunter's sexuality has been persistent throughout his career – even at the height of his fame.
Hunter had long-term relationships with actor Anthony Perkins, and also champion figure skater Ronnie Robertson.
In 1983, Hunter met film producer Allan Glaser – they were together until Hunter's death. Hunter and Glaser were married in 2013.
Tab Hunter died in 2018, aged 86.
The documentary
In 2015, film-maker Jeffrey Schwarz released Tab Hunter Confidential – a documentary made with Hunter to share his story.
The film is a respectful, insightful tribute to Tab Hunter and his career.
The documentary is based on Hunter's autobiography. The documentary was produced by Hunter's husband, Allan Glaser.