Tea Cake
Easy to make - delicious to eat.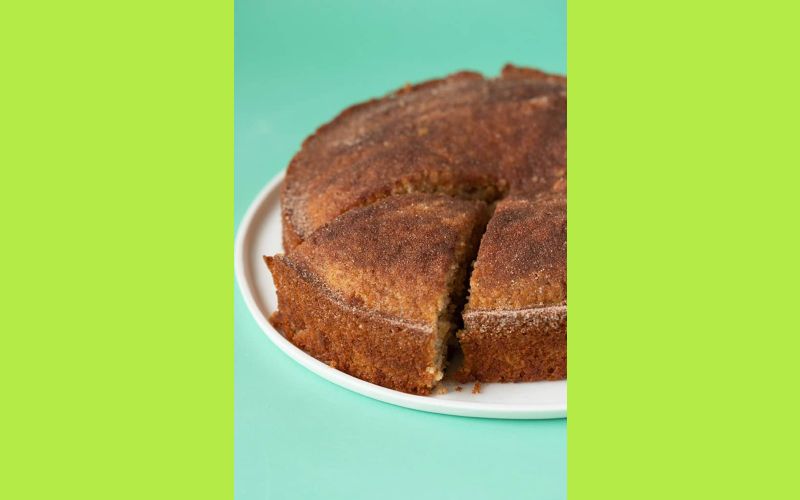 This recipe is from the site Sweetest Menu.
INGREDIENTS
115 grams butter
150 grams caster sugar
1 teaspoon vanilla extract
2 large eggs
210 grams plain flour
2 and 1/2 teaspoons baking powder
1 teaspoon ground cinnamon
180 ml (3/4 cup) milk
Cinnamon sugar topping
20 grams (1 tablespoon) butter, melted
1/2 teaspoon ground cinnamon
1 tablespoon caster sugar
INSTRUCTIONS
Preheat oven to 160 C.
Grease and line a cake tin - a 20cm round tin, or something close to it will work.
In a large mixing bowl, beat butter, sugar and vanilla with an electric mixer until pale and creamy, approximately 1-2 minutes.  
Add eggs, one at a time, and beat briefly.
In a separate bowl, whisk together the plain flour, baking powder and cinnamon.
Add half of the flour mixture, along with all the milk and slowly mix together on a low speed. Add the remaining flour mix and continue to mix until cake batter is smooth and creamy.
Pour cake batter into your prepared tin and bake in the oven for approximately 35 minutes or until a skewer inserted into the middle of the cake comes out clean.
While the cake is still warm, generously brush with melted butter and then sprinkle over cinnamon and sugar.