100 Heroes: Tennessee Williams
The gay man who became an American literary icon.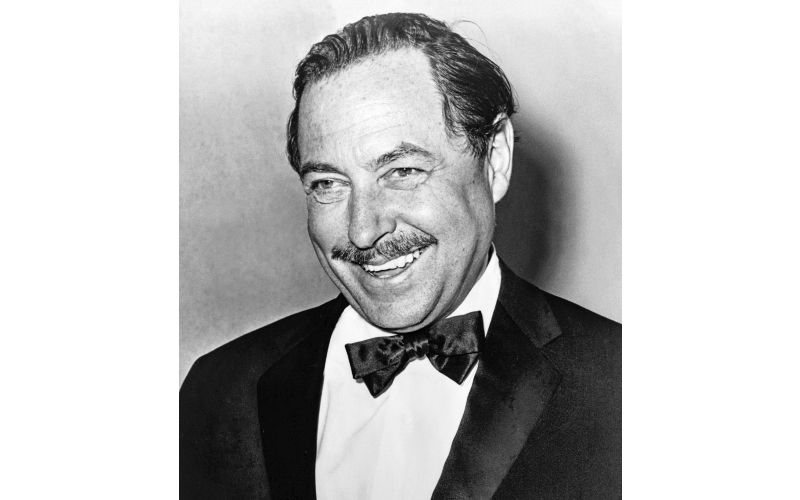 Tennessee Williams was an American playwright. He is considered one of the foremost playwrights of 20th-century American drama.
Williams got his break at age 33, with the success of The Glass Menagerie (1944) in New York City. This play closely reflected his own unhappy family background. It was the first of a string of successes, including A Streetcar Named Desire (1947), Cat on a Hot Tin Roof (1955), Sweet Bird of Youth (1959), and The Night of the Iguana (1961).
Much of Williams' most acclaimed work has been adapted for the cinema. He also wrote short stories, poetry, essays and a volume of memoirs.
Childhood
Williams was born in Columbus in 1911. He was named Thomas – he later adopted Tennessee as his pen name.
He studied journalism at the University of Missouri. He began entering his poetry, essays, stories, and plays in writing contests.
Around 1939, he adopted "Tennessee Williams" as his professional name.
Career
In 1939, Williams was awarded a $1,000 grant from the Rockefeller Foundation in recognition of his play Battle of Angels. It was produced in Boston in 1940 and was poorly received.
Using some of the Rockefeller funds, Williams moved to New Orleans in 1939 to write for the Works Progress Administration, a federally funded program begun by President Franklin D. Roosevelt created to put people to work. Williams lived for a time in New Orleans' French Quarter, including 722 Toulouse Street, the setting of his 1977 play Vieux Carré. The building is now part of The Historic New Orleans Collection. The Rockefeller grant brought him to the attention of the Hollywood film industry and Williams received a six-month contract as a writer from the Metro-Goldwyn-Mayer film studio, earning $250 weekly.
During the winter of 1944–45, his memory play The Glass Menagerie developed from his 1943 short story "Portrait of a Girl in Glass", was produced in Chicago and garnered good reviews. It moved to New York where it became an instant hit and enjoyed a long Broadway run.
The huge success of his next play, A Streetcar Named Desire, secured his reputation as a great playwright in 1947. During the late 1940s and 1950s, Williams began to travel widely with his partner Frank Merlo, often spending summers in Europe. He moved often to stimulate his writing, living in New York, New Orleans, Key West, Rome, Barcelona, and London.
Williams continued writing, and continued to produce hits. By 1959, he had earned two Pulitzer Prizes, three New York Drama Critics' Circle Awards, three Donaldson Awards, and a Tony Award.
Williams' work reached wide audiences in the early 1950s when The Glass Menagerie and A Streetcar Named Desire were adapted as motion pictures. Later plays also adapted for the screen included Cat on a Hot Tin Roof, The Rose Tattoo, Orpheus Descending, The Night of the Iguana, Sweet Bird of Youth, and Summer and Smoke.
Personal life
Significant relationships included Kip Kiernan, Pancho Rodríguez y González, Robert Carroll, and Frank Merlo.
In later years, Williams' health declined. He struggled with depression and drug use.
Williams died in 1983, aged 71.