The erotic art of Felix d'Eon
This is the kind of culture we want on our walls.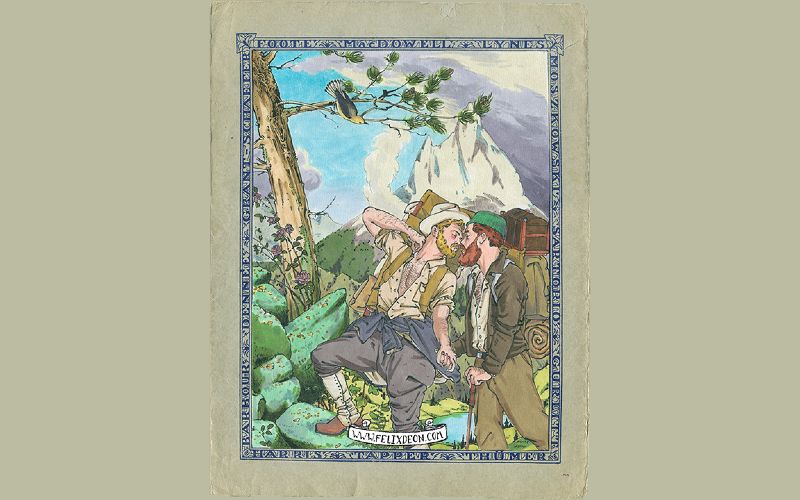 I caught up with Felix d'Eon to talk art, inspiration, and erotica.
When did you discover and start to explore your passion for art and illustration?
I have no idea! I decided to be an artist as a child — there was never a time when I didn't want to be an artist, so it's hard to remember how it started.
However, I didn't decide to be a fine artist or illustrator until High School — before that I wanted to be a bird scientist and travel the world painting birds like John James Audubon. But, somewhere around the age of 13 or so, I discovered the old masters, and decided I wanted to paint like Ingres, or Rubens — which is a goal that I'm still working towards!
Who are some of your art heroes or inspirations?
There are so many! I think, if I will call them a hero, they would be artists who were genuinely good people, as well as being amazing artists.
For example, Bonnard, the post-impressionist, who tenderly cared for his ailing wife who had a skin condition, and for this reason has many paintings of her in the bathtub — the only place she was not in pain — beautifully and lovingly painted. Of course, he was a great painter, whose use of colour is unparalleled.
I can love Bonnard without qualifiers, unlike, say, Gauguin or Picasso — both of whom were amazing artists but rather unpleasant as people.
What's the process that you generally follow?
I usually have the idea, and invite the model to the studio for a photo-shoot. I print out the photo and use it as the base. The model is often nude, so I invent the clothing and such using historical sources. I make a drawing in pencil, redraw it in ink, and colour it in marker.
How can people get their hands on your work?
I only accept commissions every now and then — I would usually rather not. However, you can find my work in my etsy store, or on my website.
What do you hope that people feel when looking at your art?
I hope they will feel beautiful, loved, seen, and represented. I hope they will feel that love is universal, and that beauty encompasses a wide variety of bodies and ethnicities.
What are some of your goals and aspirations for the months ahead?
To make more beautiful paintings!