The Insatiable Pig
An unforgettable taste of Zürich.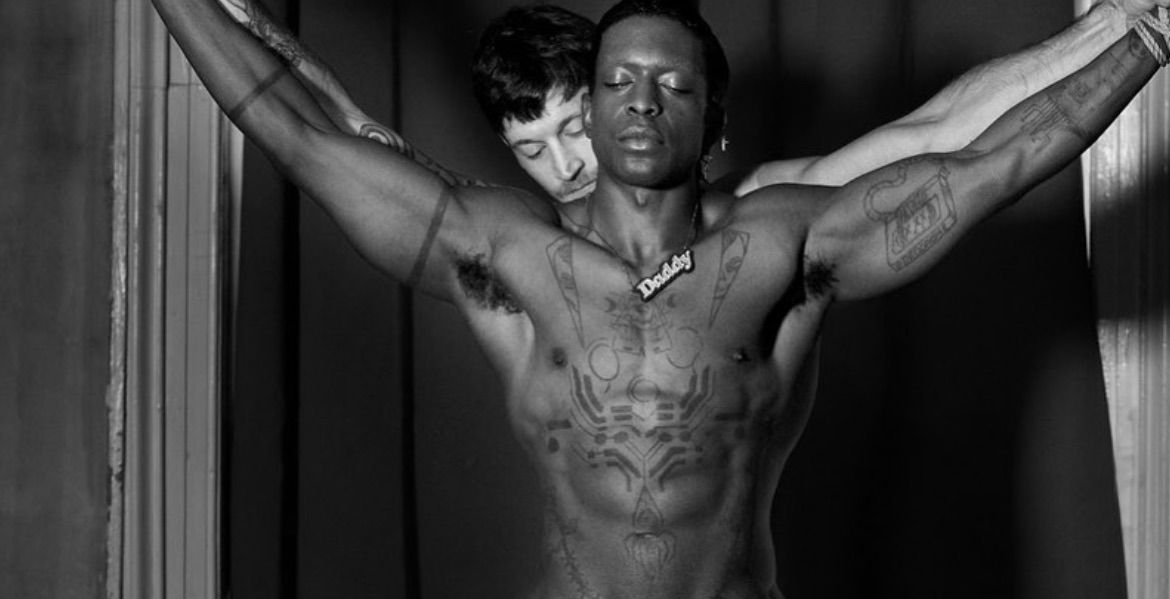 The best way to describe my sexual appetite is insatiable. I'm constantly hungry - starving, quite frankly, and constantly on the hunt and on the prowl.
Though I'm an adult entertainer, performer, and "secs" worker, I find that I have good bit of sex recreationally on my down-time, and truth be told there's things done and learned off-duty that I inevitably apply professionally. Occasionally casual hookups and deviant antics can be educational.
This experience, though educational, I can't say that I will ever use this professionally, or partake in it ever again - but hey, learning lessons is character building. There's also that good ol' saying of trying anything once right?
On a recent trip in Zürich with fellow content-creator friends - where we were creating some rather steamy content - I found myself still in need of stimulation post filming. Between the three of us, we filmed a marathon of not only full-on hardcore sweaty fucking, but also full on hardcore and very sweaty oil wrestling in a non-airconditioned room in the summer.
Post filming, I still needed more. I also needed to have a taste of Zurich's local offerings besides the friends I had already tasted time and time again.
My constant starvation and thirst for men led me woofing at a couple guys in close proximity, and one in particular stood out.
In the quaint neighbourhood I was in, there were only a handful of 'hot boys'. Though I am truly into every flavour of guy, the term 'hot boy' is reserved for the boys that live in the gym, are waxed head to toe, love circuit parties, and have a perfectly curated shirtless profile pic. They're the most woof'd boys!
This particular boy, or man rather - verging on Daddy - was a 5-minute walk away, and very eager, willing, and ready to fuck!
He mentioned he was super-piggy, to which I responded same - assuming he meant lots of sweat, pits, maybe some choking, possibly a slap or two, loads of cum, maybe a bit of water-sports. Standard activities. I was wrong. Very wrong.
I finished a much needed dinner and glass of wine with my friends after our intense morning and afternoon, threw on my best Netflix-and-chill fit, and set off for the hot 40-something a few blocks away.
He opened the door to his well thought-out and heavily Italian inspired 1-bedroom.
Greeted with a sweet smile paired with devilish eyes, we exchanged the European double-cheek kiss, then a hug, then tongue in back of throat.
We quickly began tearing each others clothes off, by the door in his narrow hallway, nearly ripping the seams apart.
The pig grabbed my hand and led me to his bedroom to the left. Pushing me to the bed, he began whiffing me from pit to crotch to foot, all while licking me like a soft serve.
I almost felt spoiled in a kind of dom/sub dynamic, though he was clearly taking control of what he wanted and needed.
The passionate foreplay moved on to a perfectly aggressive blowjob. Polishing my knob like spring cleaning, he showed truly just how experienced and well-versed he was with a cock and the years of knowledge gained fellating many a man.
I honestly could've cum then and there but I needed to know what his next move would be, if his head game was so impeccable.
Before I could think of reciprocating, he swiftly shuffled my body to its opposite side. Ass up, face down, he moved me further towards the end of the bed and instructed me into doggy.
Grabbing my ass like his last meal, he drove his tongue deep inside while sniffing my furry crack. As great as all of this was, there was no way in hell I was bottoming, not after the post-film feast and generous helping of wine. Tongue was fine, but a long hard dick plowing me was going to be a whole other story.
I was mentally preparing for my grand transition to flip the switch and get inside of the hottie. Before I could attempt anything, he shouted: "Feed me please!"
I was confused. I asked for clarification. He instructed again while licking my ass. Still confused, I asked what he meant - I needed the clear black and white. He responded: "Your shit! Feed me your shit!"
I blushed, sweated a bit, and my heart pounded! I was confused, disgusted, shocked, and strangely aroused. I was in such a daze that the only thing I could muster was: "Are you sure?"
"Yes! Feed me please!" he squealed - practically oinking. He was insatiable and although our appetites and tastes differed just a tad, when in Rome - or Zürich.
I obliged, and released dinner straight into his mouth. I separated my usual morals - what few I had left - and most of my rationality to just be in the strange moment and not think about what I was actually doing to this willing, dominant sub.
The feast lasted a whole of 15 minutes. He swallowed everything. Everything was going straight from the source down his throat - his lips wrapped against my hole. Oddly, there was zero smell or even recognition of what was happening away from my view as I gazed out of his window while stroking my cock.
"I came as he finished feasting. He complimented the 'meal' and my ass. There was no way in hell I was going to thank him physically but I did so verbally before darting to the shower.
The experience was not awful or bad per se, but it goes on the cringe list of: "Yeah, I did that once."
I suppose writing about it as well, in a way, makes the whole thing even less shameful, and even more of a chuckle and maybe - as the reader - slightly turned on?
While I showered, we chatted about the day. There's something comical about the conversation had post fuck or kink session. It's often so casual and mundane as if we didn't just engage in something truly diabolical.
Exiting the shower of his pristine bathroom I finally saw his face for the first time since we initially had our make-out session when he welcomed me to his home, prior to the intense foreplay and following 'feast'.
The sight of his brown-stained face reminded me of what the hell just happened and I couldn't help but scream in laughter. He laughed too - it was pretty damn funny.
He casually walked over to his sink to rinse, brush, repeat as I dried my wet body.
The pig thanked me once more, asked if we could do this again if I'm ever in Zurich, and showed me out - this time, without the kisses and touch.
Now, I was good on guys for a while - at least 24 hours.
I strolled back to my friend's place, definitely feeling emptier than when I left but strangely satiated.
Follow Jordan Jameson on Twitter