100 Heroes: Thom Gunn
The gay man who chronicled the AIDS pandemic through poetry.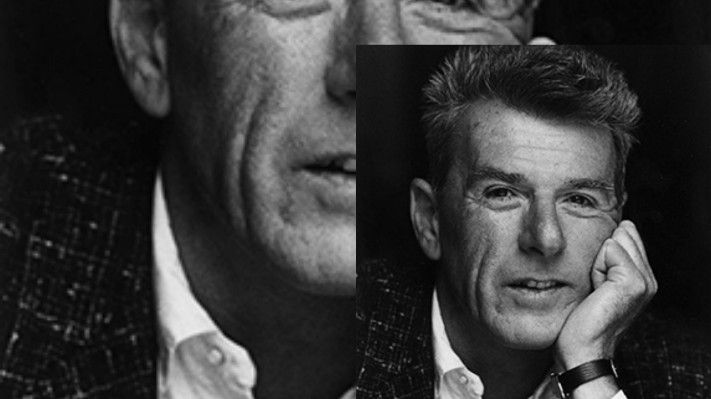 As we continue our celebration of some of the icons of our LGBTQ history, let's take a look at the life and legacy of Thom Gunn.
The career
Born in 1929 in England, Thomson Gunn - known as Thom - studied English Literature at Trinity College in Cambridge.
Graduating in 1953, Gunn published his first volume of verse the following year.
In 1954, Gunn moved to the United States. He secured a teaching position at the University of California in Berkeley  –  he remained at the university for most of his career.
The relationship
Gunn's move from England to the US was so that he could continue his relationship with Mike Kitay  –  whom he had met while they were both at college in Cambridge.
Gunn and Kitay remained together until Gunn's death in 2004.
The poetry
During the 1960s and 1970s, Gunn's verse was notable for its bold exploration of sex, drugs, and the lifestyle of gay men. He embraced the bohemian life of San Francisco, and this was reflected in the work he created.
One of the aspects of Gunn's poetry that was notable was that his verse connected eroticism, pleasure, and domestic stability  -  it was an insight into the world of gay men, a world that was far removed from the rigidity of family and social life of 1950's America.
Gunn celebrated a sense of community through sexual connection.
Gunn's verse was published widely, and he released a number of collections. However, his most famous book was The Man With Night Sweats, published in 1992  -  a book of elegies that explored the impact of the AIDS epidemic.
"Written after the most terrible decade for gay men, especially in San Francisco, it contains a number of chiselled, honest, diligent and heart-breaking elegies..." writes Robert Potts in the Guardian, describing the collection. "Gunn's ability to write sinewy, muscular verse about flesh and physical strength was now turned to the body's defenceless decline. The metaphors of armour that run through Gunn's proud and admiring descriptions of the beautiful and strong, or that represent a toughness of self and soul, an integrity, continue in this book - but often in terms of their failure."